Vietnam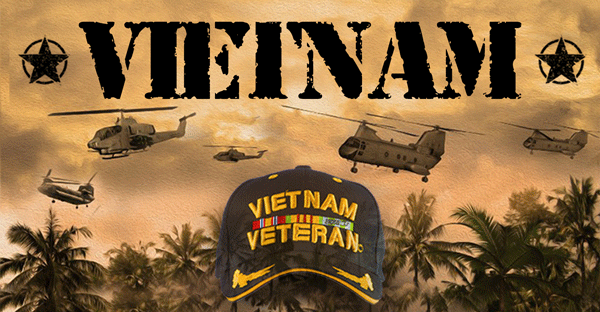 "Sir, are you born again? Are you saved?" I asked that question of a man about ten feet away from me as he was walking toward his car at the Post Office. He stated, "I don't believe in that stuff." I asked him why he didn't.
He pointed to his hat which said, "Vietnam Veteran." He told me he had been in Vietnam, and there were guys dying next to him who were screaming out to God, but they died anyway.
I always find it fascinating that people will blame God for situations like that and not someone like LBJ. But, this is how some people view God. They think of Him as a very big Vending Machine: "All I have to do is ask for something, pull the lever, and He must deliver." Sorry. It doesn't work that way.
He then stated he doesn't believe in a Heaven or Hell. I asked, "What do you think happens when we die?" He said, "Stop forcing that **** on other people."
I know what forcing something on someone is. Having a conversation with the right tone of voice and speaking the truth in love, is not forcing anything on anybody. But that is just a defense mechanism that some people use. I asked if I could do anything for him, and he said no.
At my next stop, I met a Chick-Fil-A franchisee who really, really loved Jesus! I gave him a copy of Reunion and explained how one of the characters in the book became a Chick-Fil-A franchisee. He was excited about that! I also got to encourage him in his soul winning.
A good conversations like this is one reason why you never let a tough conversation stop you. There is always someone out there who is interested in hearing about Jesus today.
Philippians 3:13
Brethren, I count not myself to have apprehended: but this one thing I do, forgetting those things which are behind, and reaching forth unto those things which are before,
     Please pray that this Vietnam vet will see the Light and the franchisee will share the Light with many lost souls.
Until the Nets are Full,

P.S. We received a tract order the other day for a bundle of tracts, and this note was included with the order:
You folks out there, keep flooding your areas with eternal truth, and let's watch and see what Jesus does with them!!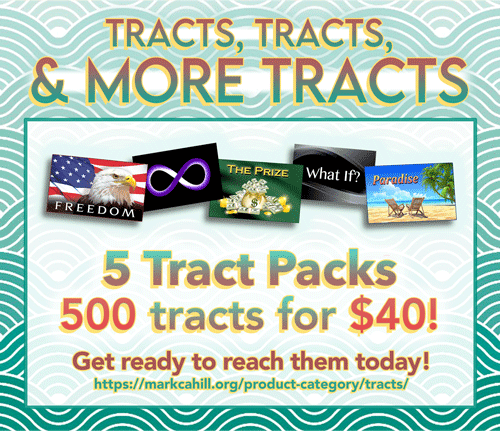 https://markcahill.org/product-category/tracts/
P.P.S.