The Story Goes On
For most of us, high school reunions come around every five or ten years. Do you get excited to attend yours, or do you pass on the event because you are glad those days are behind you? What if you realized that it could actually be a great witnessing opportunity?
Read what David did for his classmates at his high school reunion a few weeks ago:
Hi, Mark,
My reunion in Wisconsin Rapids was outstanding. We had a grade school reunion Friday night, a teacher/staff/student breakfast Saturday morning, a tour of our old Lincoln High School Saturday morning, and a tour of our grade school Saturday afternoon. 
On Saturday night, we had our big event: dinner at Anchor Bay on the beautiful Wisconsin River. I gift-wrapped all 125 books I bought and included a print of a fall Wisconsin lake scene that was painted by one of my classmates who became a really good artist, as a remembrance. I only have nine books left, but people who did not get one are requesting it. I am pretty sure the books will all be gone soon.
Anyway, after I got back, I had people calling me from my class, who I did not know were Christians, wanting to share their testimonies. They are now praying that the book will be used by God in our teachers' and classmates' lives to bring them to Christ, if they do not already know Him. I also had one of our teachers, who is also a Christian, say, "Thanks." It was so special for us to take a mic and thank our teachers and tell stories about them during breakfast. They loved it.
It is so neat that God is at work everywhere. He is so good to us.
David
________
David actually wrapped up our One Heartbeat Away books and attached a special note for classmates on the outside of each. And on the inside, he went to the effort of including prints of that beautiful artwork in each book he handed out, to give his gift a personal touch.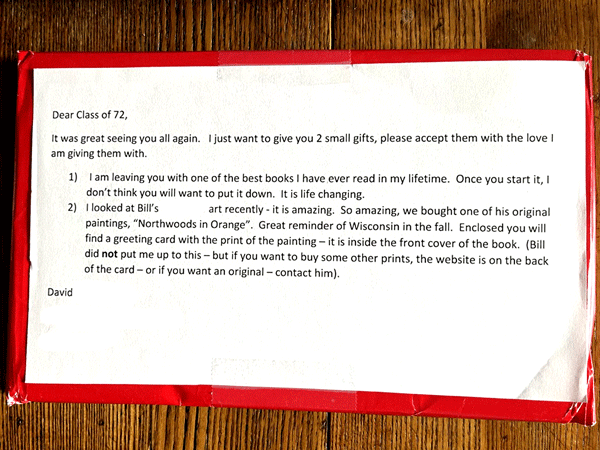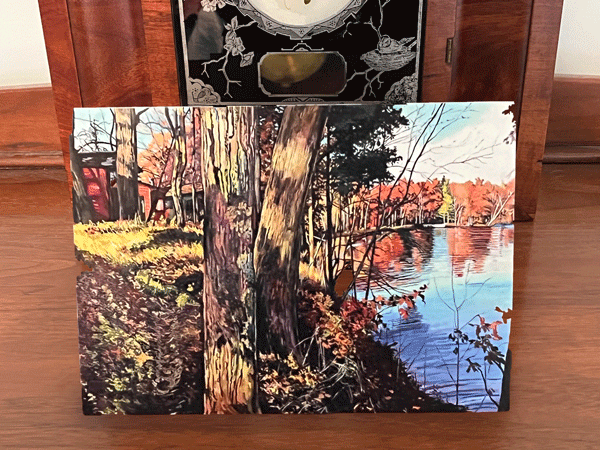 I also received an update from him. Wow!
Hey, Mark,
The story goes on. Talked to one of my classmates, and they just bought ten copies of the book to give away. I'm not sure they bought them from your site―probably from Amazon.
And two of them are studying the book together over the phone remotely.
Amazing.
________
John 9:4
I must work the works of him that sent me, while it is day: the night cometh, when no man can work. 
Souls, souls, souls. David is doing the work of the Lord. How about you?
Until the Nets are Full,

P.S. Our bundles of One Heartbeat Away are still on special for 20% off. Not only do the lost like reading it, but Christians often find the information valuable in helping them witness more effectively.
David flooded his class reunion with eternal truth, and maybe we should do the same.

https://markcahill.org/product-category/specials/