Police Appreciation
As we watch the attacks and false narratives being waged against our law enforcement officers these days, a few followers of the ministry decided to do something to show their appreciation for the sacrifices these officers make every day.
One young lady, Kerrigan, decided to make some homemade cookies in the shape of a badge to give to her local police department, along with a copy of One Heartbeat Away. Her dad, Dave, has trained her up in the Lord to be a bold witness for Christ. Kerrigan wanted these officers to have an opportunity to clearly understand the gospel and to understand who Jesus is.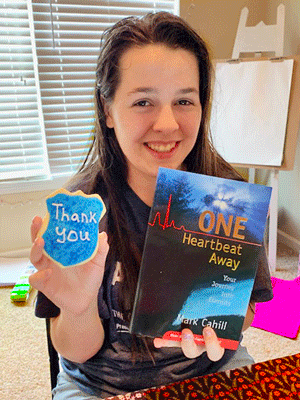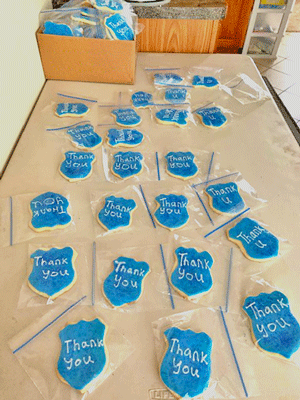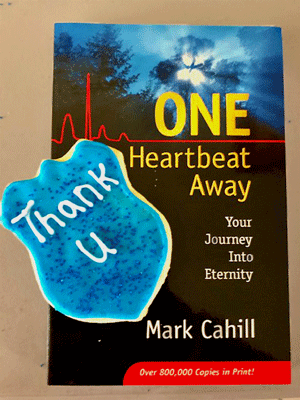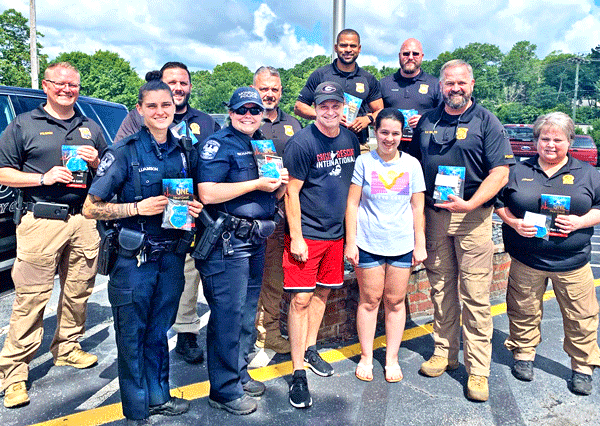 Their police department appreciated the encounter so much that they posted this picture on their Facebook page! They loved the cookies, conversations, and the books!
________
Another lady, Wanda, also wanted to reach out to her local police department and wrote in to the ministry to ask for ideas about how to show them her appreciation. She is concerned for their souls. So I asked a friend to come up with a catchy idea, which Wanda liked. She made these bags up right away. Small blessings can go a long way, especially when they're coupled with truth! Sweet deal!
Police officers are on the front lines of our streets, and we should be on the front lines for the gospel. They understand the legal trouble that comes with breaking the law. Help them to understand that their eternal law breaking needs to be forgiven by the eternal Judge before their day in court on Judgment Day arrives.
Until the Nets are Full,

P.S. Speaking of protecting others, these men stepped up to act quickly in the need of the moment to save the lives of children who were in danger. We need more "toxic masculinity" in our culture today and not less. Men, keep being strong biblical men who are decisive all the days of your lives.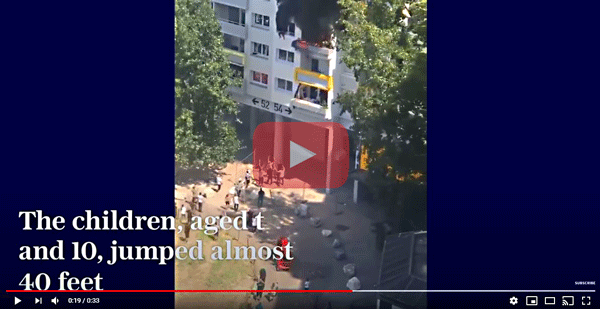 https://www.youtube.com/watch?v=1KRRZ_hWMlA