No Time for Hoping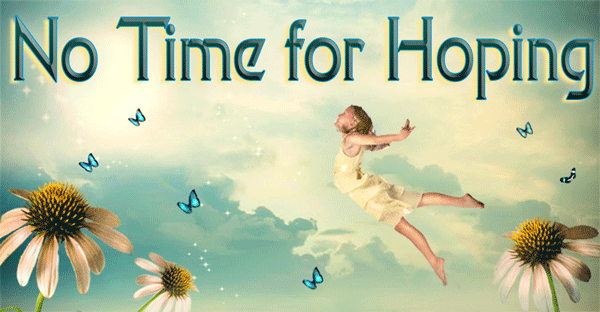 A new restaurant opened up in a strip mall near where I live, so I decided to try it. Before I went, I prayed for the right waiter or waitress to witness to and for a chance to bless the hostess as well. Well, to my surprise, when I walked inside there were only a few tables and no wait staff! When I noticed the restaurant from the street, I thought it would be a bigger place. Basically, it turned out to be an establishment where people call in their orders and pick up their food.
In the witnessing world, you learn to adapt. I started chatting with Alexus, who was putting the orders in. I started witnessing to her, and she said she "hoped" she would go to Heaven when she died. I have to say that I am really getting sick and tired of that answer! I hear it all the time.
John 3:16
For God so loved the world, that he gave his only begotten Son, that whosoever believeth in him should not perish, but have everlasting life.
As I was witnessing to her, she told me that one of her friends had been murdered that previous Saturday night. He was only 24 years old. She was one of the last persons he talked with before he entered eternity.
Pray that Alexus thinks about our conversation and reads the materials I gave her. God is good. He allowed me to cross her path three days after her friend exited this life.
We will all leave this world behind at some point. Make sure you and everyone you know is ready for that step into eternity.
1 Samuel 20:3
And David sware moreover, and said, Thy father certainly knoweth that I have found grace in thine eyes; and he saith, Let not Jonathan know this, lest he be grieved: but truly as the Lord liveth, and as thy soul liveth, there is but a step between me and death.
Until the Nets are Full,

P.S. The nation will be remembering freedoms won and freedoms lost in just a few weeks. Life is precious, and eternal life is the most precious freedom that any of us can gain and explain to the lost. Our FREEDOM tracts are great to give out during the Memorial Day weekend and all summer long

https://markcahill.org/product/tracts/
P.P.S.