My Dad Just Passed Away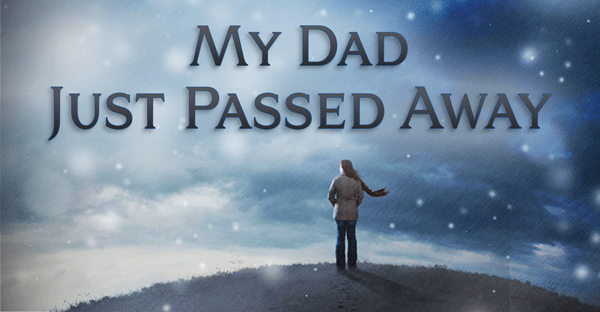 I received a really neat text message recently:
"Hi Mark! This is Tina. My dad just passed away 30 minutes ago, and my mom's wish is to pass your book out to a bunch of family members at his funeral."
Have you ever experienced the blessed assurance of knowing with every fiber of your being where your loved one went after they took their last breath? Well, Tina and her mom 100 percent know where Gerald went.
1 John 5:11-13
And this is the record, that God hath given to us eternal life, and this life is in his Son.
He that hath the Son hath life; and he that hath not the Son of God hath not life.
These things have I written unto you that believe on the name of the Son of God; that ye may know that ye have eternal life, and that ye may believe on the name of the Son of God.
Providing books for someone to pass out during a funeral is a very easy request for me to fill! Through the years, we have blessed many people with materials to give away after someone has departed this life and entered into their eternal destination.
Tina sent me a link to the funeral service for her dad. You can listen here as she talks about her father: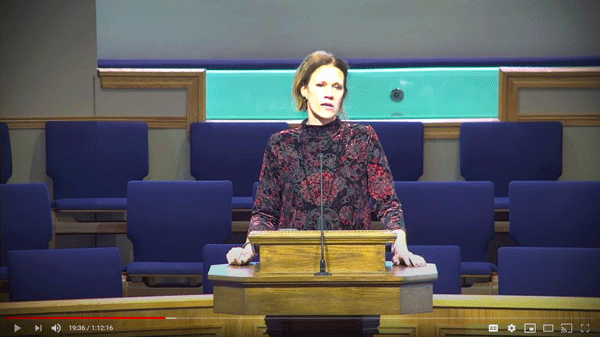 https://youtu.be/jPYaEftpau8?t=1056
The whole funeral was really good. It was just great to hear about a Christian man whose life was praised by his children, wife, and friends. It was also very exciting to see a family lift up the name of Jesus to make sure everyone listening understood the importance of being born again.
Tina's mom, Kathy, also wrote to me and let me know that her two grandsons stood in the back of the church to make sure everyone received a One Heartbeat Away book! I think I am beginning to really like this family! I can't wait to meet Kathy's husband on the other side.
Finish well. Use your life and your death to bring people to the cross of Jesus Christ!
Until the Nets are Full,

P.S. Since One Heartbeat Away is one of your favorite books to give away, let's have some fun and dial down the suggested donation for the cases a bit. Let's set all of the book cases to a suggested donation that works out to $5 per book. This way, you can give as many of them out as you want. Flood your area with eternal truth, just like Kathy and her family have done. Finish well!!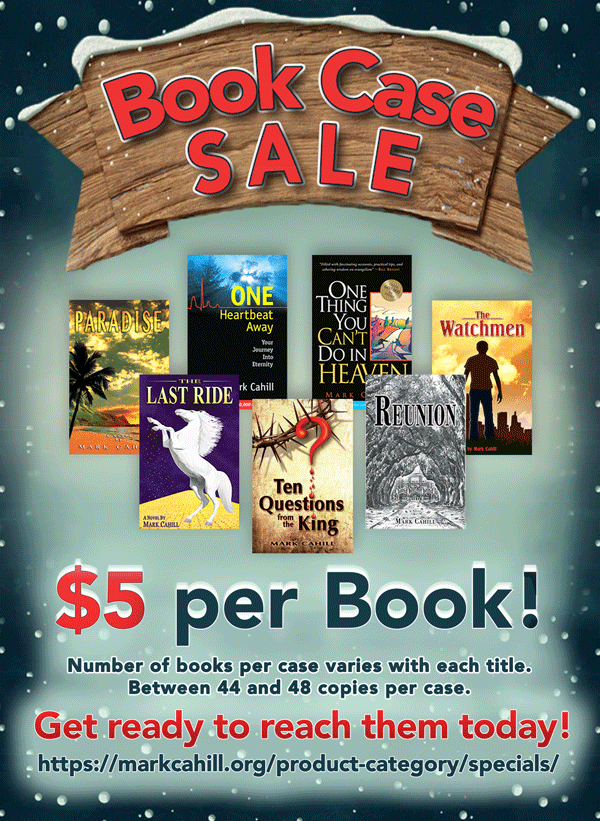 https://markcahill.org/product-category/specials/
P.P.S. We also had a nice comment from South Africa recently about One Heartbeat Away: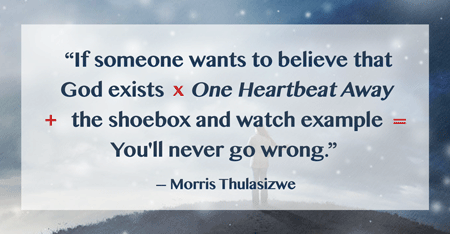 Thanks again for all of you who give tons of these materials away!