Interstate Happenings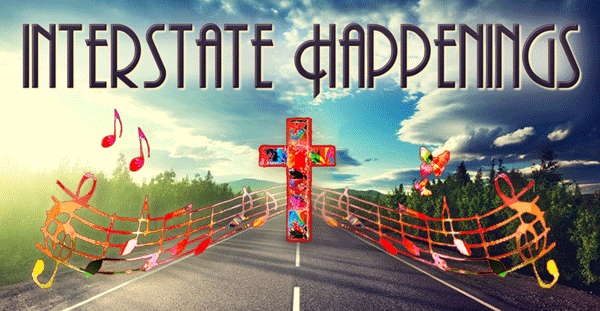 There are just certain families you run across in life that you really, really like. The Smith family is one of them! They have raised wonderful, godly children who love to share their faith, just like their mom and dad do.
One of their daughters sent me an email the other day. Here you go! 
Hi, Mr. Cahill,  
We have been re-watching your seminars and Mirella, the youngest, talks about your books all the time. She loves reading them right now.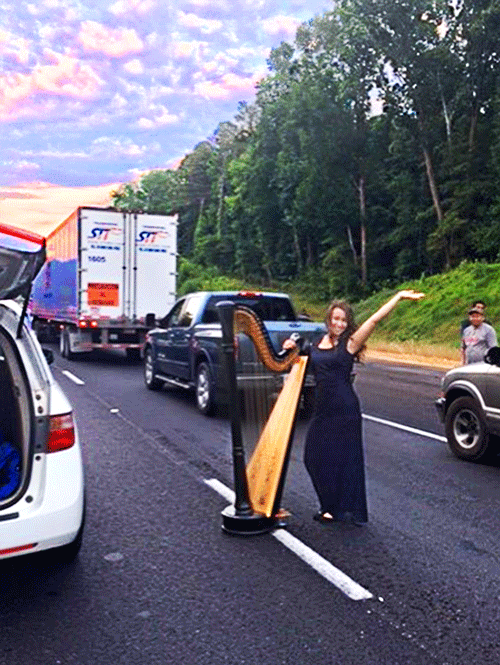 Anyway, I was in really bad traffic tonight (there was a fatality on I-85 around all the road construction in our area). So, I got out of my car and gave out tracts to the folks who were standing outside of their cars and had their windows rolled down. I had made some friends by that point, and I was in my concert gown and had the harp in the car and was like, "Why not?" So, I got it out of the car and gave a little harp concert in the middle of I-85. I told my parents about it, and they said I should share the story with you! 
The Lord bless, you!
Hailey
______
Well, well, well. If you knew Hailey and her siblings, you would know that they do make the most out of every opportunity!
Colossians 4:3
Withal praying also for us, that God would open unto us a door of utterance, to speak the mystery of Christ, for which I am also in bonds:
Hailey is extremely talented―like very, very talented! She is a virtuoso on the harp! When the harp is played correctly, it is a beautiful instrument. 
Revelation 5:8
And when he had taken the book, the four beasts and four and twenty elders fell down before the Lamb, having every one of them harps, and golden vials full of odours, which are the prayers of saints. 
Hailey mentioned that a local TV station picked up the story from the Internet but mistakenly left out the part about her handing out tracts! That is just the world we live in. The world will promote any and every kind of sin, but a woman of the Lord trying to reach people for Jesus, they don't have time to cover that. 
You can rest assured, though, that the folks who got tracts from Hailey that evening will never, ever forget her. 
Get your harps out! Stop some traffic! Have a blast reaching the lost for Jesus!! 
Until the Nets are Full,

P.S.  
P.P.S.
https://truthsocial.com/@InevitableET/posts/108552328037586792