I Found a "Cahill"!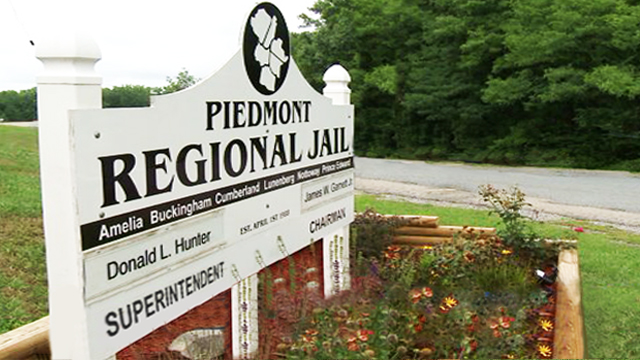 I received this letter from a prisoner the other day, and I thought it would encourage you to read it:
"I hope you don't mind me calling you Mark! Anyway, my name is Shannon, and I am currently an inmate at Culpeper County Jail. I am in no way okay with the crime I committed last April. Quite frankly, then and even now, I'm surprised that I even did it. I grew up in church and even attended a private school at the church until the 5th grade. After the divorce of my parents about this same time, we stopped going to church. My two sisters and I started attending public school.
"I am now 37 years old. I ignorantly pushed my father away at about age 12, I lost my mother to cancer when I was 16, and I pushed my father away again when he tried to help us at the time of my mother's death. Though I believed in God at the time, I never asked Him for help or guidance at that point. My older sister (3 years my senior), my younger sister, and my 2-year-old niece created a little family and helped raise each other. I got married and later went through a divorce of my own.
"During the booking process when I was arrested, I saw a chaplain on his way to see inmates. When I saw the Chaplain pass back by, I received from him a pocket Bible. I started in the book of Matthew and read it straight through to Revelation. Though I grew up in church, I learned more at this time by reading the New Testament. And let me tell you, it was AWESOME!!!
"Inmates are transferred to Piedmont Regional Jail, which houses about 800 inmates, until we go back for court dates. On my second trip there, I 'met' you! On a Thursday evening, an officer at PRJ wheeled in a book cart. I stumbled upon a book titled The Watchmen. I read it cover to cover! I shared it with other inmates. When the book cart returned, all I was looking for was your last name on the spines of the books. I was getting discouraged until all of a sudden there it was . . . Paradise! Again, I passed the book around. By this time, a few of us were almost racing to the book cart looking for anything written by this fellow named Cahill!
"The third time the book cart came, a buddy of mine got to it before me. After a minute he yelled, "Shannon! I found a 'Cahill' we haven't read yet!" When it was my turn, I lucked out and found a copy of Reunion. I speak for all of us who have enjoyed your books when I say they were inspiring, settling, eye-opening, and enjoyable throughout."
—Shannon
We serve a great God! We use the donations you give after placing an order and your gifts to the ministry for all kinds of things. One of the things we use them for is getting a lot of books into prisons and into the hands of inmates. Thanks for touching the lives of many people like Shannon. Please support a prison ministry or a prison chaplain in your area. It is well worth your time as well as your nickels!
Until the nets are full,

P.S.  February Special:
20 copies of The Watchmen for $80.00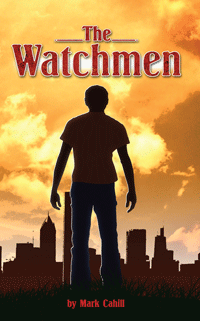 https://markcahill.org/product-category/specials/