A Senior Moment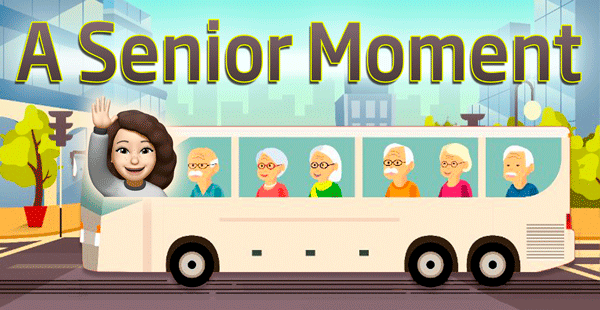 Youare in for a blessing! When you get to Heaven, you are going to meet Pastor Wayne and his wife Linda. Not only are they a joy to be around, but they love to share their faith in Jesus. I mean, they really love it! They are perfect mates!
One place they go to witness is the Green in New Haven, CT. The Green is basically the town square. And, if you have a good memory, the Green pops up in our book, Reunion! I actually patterned what happened to Ellen at the end of Reunion after these folks. They and their team have these wild, amazing encounters when they go out witnessing.
I think you'll be encouraged by one of their divine appointments, which we have included below::
Hi Mark!
I've really been enjoying your newsletters. You never back off from the hard topics! It's really good stuff!
I just wanted to send you this pic.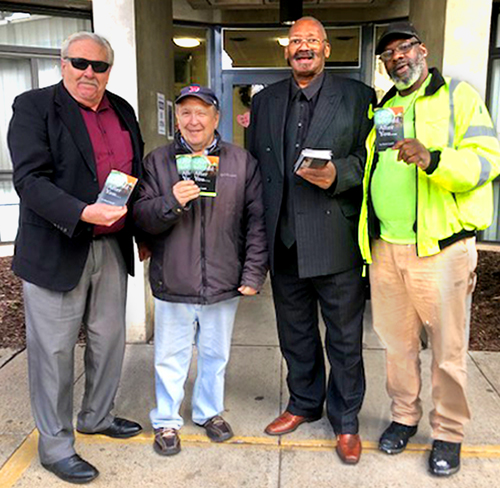 Tom is on the left. We met him at least ten years ago at the Green. His son brought him to us at "the coffee corner," where we set up to witness. His son begged us to share the gospel with his dad, who was a war veteran.
Wayne sat down with Tom on the bench where we set the coffee and spent a long time with him. Eventually, Tom broke and repented of his sins and trusted in Jesus as his Savior. "Honeybunch" brought me over and introduced me to Tom, and told him I'd pick him up there at the coffee corner by the Green on Sunday.
Sure enough, Tom was there, ready and waiting, the very next Sunday and has been coming to church ever since. He was baptized and discipled, and his life has truly changed over the years.
Tom lived one town over, so he took a bus to the Green every Sunday morning. Usually, when I picked him up at the Green, he was coming from the bus stop a couple of blocks away. He wanted to be dropped off there, so he could get coffee and talk to his friends before I picked him up.  
As the weather turned colder and icier, I told Tom to just stay at his apartment at the senior center housing building that he lived in, and I would pick him up there. He felt badly about that because he lived further away, but I insisted, so he finally relented.
Well, that turned out to be a real blessing! Tom has been a light at that senior center. Usually, when I pick him up, he has an entourage of people standing with him. I always wave and give them tracts and invite them to church.
One of Tom's friends is Art, who is to the right of Tom in the first picture. Every week I invite Art to church, and he's promised me he will come with us sometime. On this particular day, I gave him a  One Second After You Die booklet to read and said I'd be praying for him.
The next week, he yelled out, "Linda, I read that whole booklet…twice even! I'm really thinking about what it's saying. I gave it to my neighbor and told her she needed to read it, too!" I told Art it was all true, and he needed to get saved. I asked him if he wanted more to give to other people in the senior center. He said he would give out as many as I gave him. Some more of Tom's friends came out, and they all wanted one. Another guy said he would pass them out as well. 
The first picture is of the whole gang, and they said, "Thank you for the booklets." Tom, with the help of Art and their other friends, are faithfully spreading the gospel at the senior center. I'm praying for all of them to trust in Jesus as their Savior.
Linda
_____
Wayne and Linda are true servants of the Lord. They love to serve. They aren't here to be served, but to serve others.
Never underestimate what God can do through an older person as they finish the race for the Lord. Two friends of the ministry are 96 and 100, and they are still giving away books and booklets to lost souls!
1 Corinthians 15:1
Moreover, brethren, I declare unto you the gospel which I preached unto you, which also ye have received, and wherein ye stand;
Have a great day encouraging other Christians and a great day planting seeds with the lost!
Until the Nets are Full,

P.S.  John loves handing out the Paradise tracts. He told me, "There is a 99% acceptance rate when I hand them out!" Now that is exciting. He does live in New York, and, of course, everyone there is really looking for Paradise!! Actually, upstate New York is beautiful if you have never been there. Time to invite people to the real Paradise, so they can be with Jesus for all of eternity!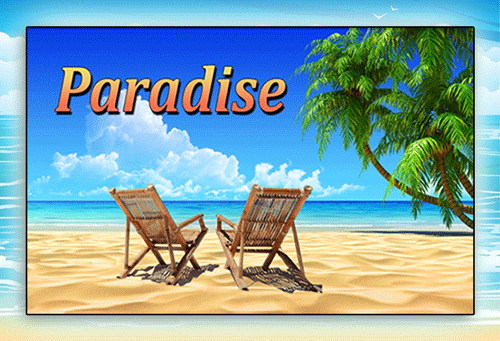 https://markcahill.org/product-category/tracts/
P.P.S.