A Salvation Moment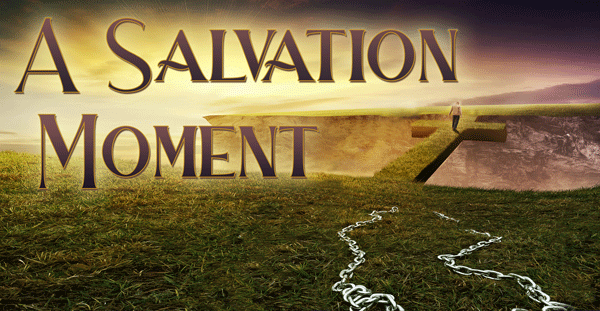 Well, well, well. Would you like some encouragement today? Check out this email that Lisa sent us:
Hi Mark!
I recently read one of your emails about the gas station lady that you chatted with (https://markcahill.org/praising-god-at-the-gas-station/). 
I really like hearing your stories. I just wanted to share a couple things with you.
It's been about a year since I last wrote to you. I wanted to let you know that I sent a couple of your videos to our outreach group and to my two teenage boys. They watched the one where you were giving a talk to college students.
I watched it with one of my boys, and he was literally crying in tears toward the end of it. I think that was a salvation moment for him. At least, that's what he told me. And he said he realized he was probably headed to hell and how he didn't care enough about people until he heard your talk. He wants to do more for people now. He was already planning on going into nursing but became excited to go into nursing to serve God with that gift.
He started nursing school in September, and I was encouraging him to join a campus ministry, but he didn't want to. He was happy just going to church with me. But I wanted him to do so much more.
I was saved in college through a campus ministry called His House at Western Michigan University. So, I was praying about it, and one day, about a month ago, he texted me and said I was never going to believe what happened. A guy came up to him and asked to sit and talk with him while he was in the cafeteria. It turned out to be the pastor of that same campus ministry I went to in college! Wow! God is so amazing! What's even more amazing is that my son, Christian, told the pastor that his mom's prayers sent him there. LOL. The pastor was pretty shocked that he knew of this tiny ministry. He's been going to their small group and large group ever since.
My other son, who is much more quiet and reserved, watched your video alone in his room, so I didn't see his reaction. I asked him the next day if he watched it, and he said, "Yes." Then I asked him if he were to die "today," did he know where he was going to go? He replied, "Before I watched that video, I think I would've gone to hell. But after watching that, it made a huge impact on me, and now I'm going to heaven!"
So, I just want to thank you, for them, from the bottom of my heart for your message that very clearly brought both of my boys to salvation in Christ! You have made such an impact on me in reaching others for Christ, as well as many in my church that I have shared your videos with.
I just got back from the YWCA tonight, where we go every other week to minister to the women and children there. It's just been the best blessing of my life to know how to do outreach and to care about others. I always loved serving but didn't know how to talk to others about Christ and salvation.
Tonight, I talked with a woman from Africa who was a Muslim but is reading the Bible now and is considering the claims of Jesus and what that means to her and her life. We talked about how we knew Jesus was God and that He did indeed claim to be God. Anyway, her name is Mona, and she has two boys, if you want to pray for her.
Thanks again. I hope to be able to meet you someday.
Lisa Wang
___________
Here is the link for the video that Liz gave to her sons to watch:
https://www.youtube.com/watch?v=D04sOO-zME4
Can moms ever get any happier than when their kids get saved and they are serving the Lord?
Acts 2:39
For the promise is unto you, and to your children, and to all that are afar off, even as many as the Lord our God shall call.
Thanks to all you parents who invest Jesus into the hearts and minds of your children and who are out there witnessing in the YWCAs and virtually everywhere you go. Your kids are watching you. Others are watching you as well. Keep pressing on in love and finish the race well!
Until the Nets are Full,

P.S.  When it comes to witnessing, confidence is key. And when you know that you have strong, solid, and biblical materials to hand out to others, it adds to your sense of confidence. It helps you to be bold and step up to reach others for Jesus Christ. Check out the specials we have going on at our Specials page that can help you to be bolder in your witnessing for the Lord!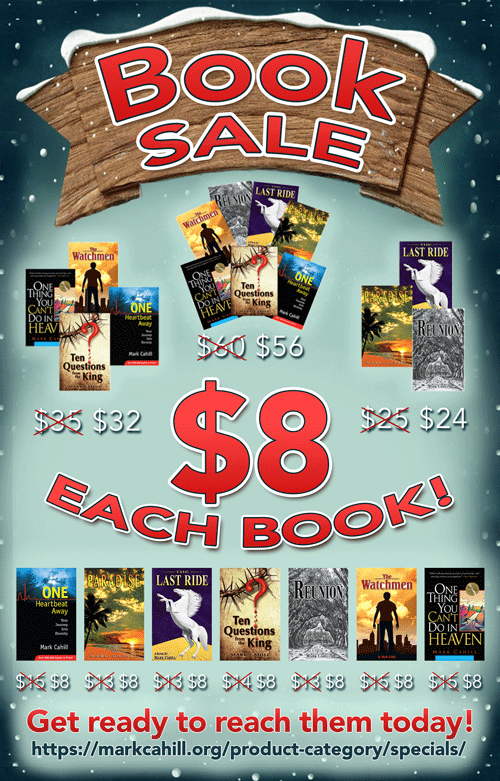 https://markcahill.org/product-category/specials/
P.P.S.