WWII Veteran Finishing Well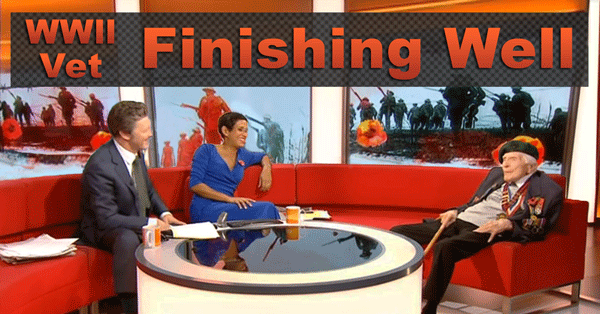 How are you finishing your life? Let's make that simpler: How are you finishing your year? Do you have any eternal plans for the next month?
I saw an article about WWII veteran Harry Billinge and was fascinated by how he is finishing his life. If you have a chance to speak to some Brits, you might as well share Jesus with them! I like this veteran's spunk. I like how he is finishing the race well. The article and video can be found at the link below. The video starts at the 9-minute mark. Enjoy!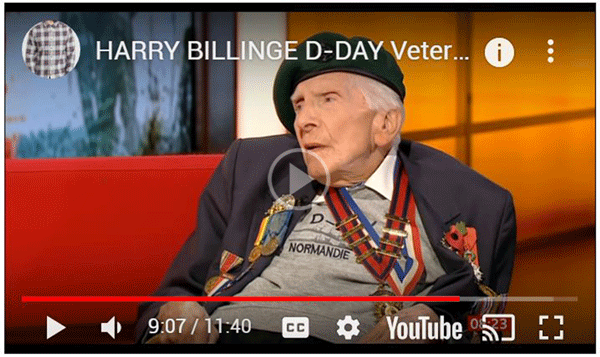 https://www.christian.org.uk/news/d-day-veteran-shares-love-of-christ/?e151119
Philippians 3:13,14
Brethren, I count not myself to have apprehended: but this one thing I do, forgetting those things which are behind, and reaching forth unto those things which are before, I press toward the mark for the prize of the high calling of God in Christ Jesus.
Be encouraged by faithful men of God and the Word to finish your year and your life well for the Lord!!
Until the Nets are Full,