Warriors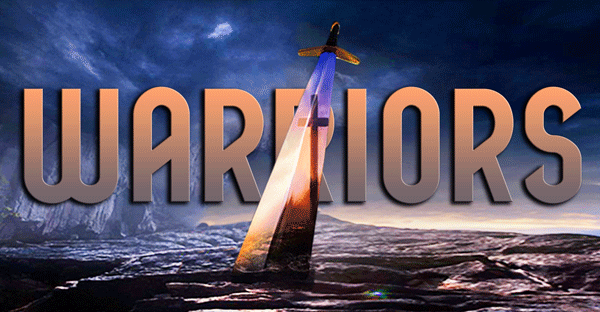 Check out this short, two-minute video I ran across recently. This lady is recounting some information that is fascinating to think about.
https://www.youtube.com/watch?v=-t3YY6yQThY
1 Chronicles 8:40
And the sons of Ulam were mighty men of valour, archers, and had many sons, and sons' sons, an hundred and fifty. All these are of the sons of Benjamin.
 1 Chronicles 12:2
They were armed with bows, and could use both the right hand and the left in hurling stones and shooting arrows out of a bow, even of Saul's brethren of Benjamin.
Judges 20:16
 Among all this people there were seven hundred chosen men lefthanded; every one could sling stones at an hair breadth, and not miss.
Luke 2:52
And Jesus increased in wisdom and stature, and in favour with God and man.
I think the cellphone generation is going to have some difficult times in the days ahead. I'm meeting way too many gamers who want to be gamers for life. Some of them want to develop games. Some want to be TikTok stars or influencers.
There is a battle raging all around us. America is waking up to the fact that it is in one of the greatest battles of its history. But more importantly, are Christians alert to the battle they are in?
Christians, it is time to step up to the plate. People are dying all around us. All of what we see is passing away. Remember what matters: Souls, souls, souls. Press on. To the battle!
Until the Nets are Full,

P.S.  A chaplain in Montgomery, PA reached out to share with us this amazing letter he received from one of the inmates. Remember, you are making a difference when you give Christian materials filled with truth to others!
Hello Mark,
I hope you are doing well and continuing to serve with enthusiasm and joy! I received the below note from a MCCF inmate, Timothy, who just asked for another one of your books. Thought I would share it with you.
"One heartbeat away, your journey into enternity. Is the only book from him i recieved so far. Next time you talk to him tell him hes opend my eyes to so many new things and i consumed alot of knowledge out of the first book of his i read. And i would love to meet him lol. Thanks Chap im heading to sleep ive been reading all night and morning. Couldnt put the book down. Awesome book Chap and great character"
Thanks for your ministry here, Mark, and may God continue to bless you abundantly!
Kevin
Chaplain
P.P.S.  Time is short, and people everywhere need the facts about life and eternity. They need proof that God exists, the Bible is true, evolution is false, and much more. They also need to know the eternal implications of their decisions now concerning matters of faith. We hear from people all over the world about how One Heartbeat Away has impacted not only their own hearts and minds, but also the lives of others around them. Since we are now offering our bundles of One Heartbeat Away at 20% off, it's a great time to pick up some for yourself to be ready to reach out to those around you with the truth that can set them free!

https://markcahill.org/product-category/specials/