Trust the Government at Your Own Peril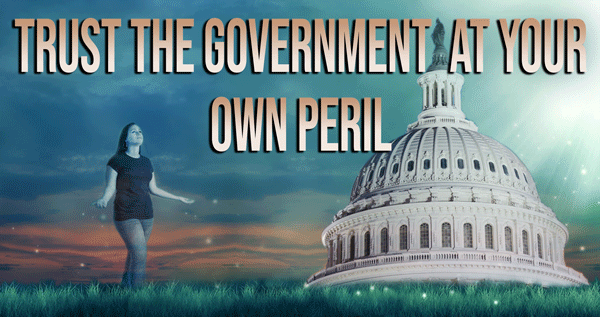 I was talking with a friend in Brooklyn and said, "Life now is kind of like how it was when we were kids. When we were grounded, we would just look out the window and want to go out and play." He told me that he was in his apartment, looking out of the window at a beautiful day and just wanted to go outside!!
Did you know that the Wuhan virus is destroyed by sunlight?
https://pjmedia.com/trending/government-lab-tests-show-coronavirus-destroyed-by-sunlight-and-high-humidity/
Did you know that fresh air is good for almost everything? Yet people in the government are telling us to shelter in place and not to go outside.
https://twitter.com/RitaPanahi/status/1250909397422796801
Vitamin D (produced by sunlight on our skin) and Vitamin C are both powerhouse nutrients that God made to keep our bodies healthy.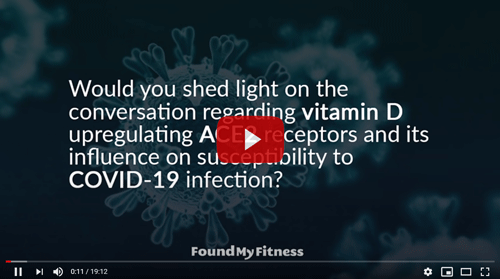 https://twitter.com/foundmyfitness/status/1250902446815055873
Psalm 52:8
But I am like a green olive tree in the house of God: I trust in the mercy of God for ever and ever. 
2 Samuel 22:3
The God of my rock; in him will I trust: he is my shield, and the horn of my salvation, my high tower, and my refuge, my saviour; thou savest me from violence. 
Isaiah 58:8
Then shall thy light break forth as the morning, and thine health shall spring forth speedily: and thy righteousness shall go before thee; the glory of the LORD shall be thy reward.
So, who are you going to put your trust in, in the days to come?
Until the Nets are Full,

P.S. During these interesting days, we need to be creative in how we can plant more and more seeds for the Lord. Someone decided to set up a simple "Free Book" table in their driveway and is already having success with it! Time to think outside the box.