Today is the Day of Salvation
Have you been looking for a talk to send to your unbelieving friends? One that covers the bases, so to speak? One that gives clear information about salvation and helps listeners see the choices they're making . . . or not making?
This year, I was asked to speak for the sunrise and church services at Sanibel Island Community Church on Resurrection Day. All kinds of people come to church on that day, so I wanted to give them the critical information they needed to be saved.
It's a great talk that will encourage you to share your faith. It's also a perfect talk to share with your lost friends. It addresses key pieces of evidence and truth to share with others. You can watch it at the link below: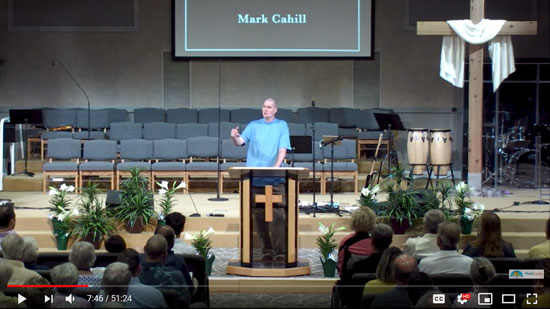 https://www.youtube.com/watch?v=rONX-bPNYZc
Many people think they can put off that decision off until they are close to dying. But if Jesus is the right answer when we die, then He is the right answer today.
2 Corinthians 6:2
(For he saith, I have heard thee in a time accepted, and in the day of salvation have I succoured thee: behold, now is the accepted time; behold, now is the day of salvation.)
The good news is that He not only died for our sins, but He conquered death by raising from the dead! Yes, the tomb is empty!! Which means one day we will be raised from death, too!
Until the Nets are Full,

P.S. One man who watched the video said, "Wow, Mark really did a great job covering all the points that an unbeliever needs to hear. I'm going to copy this sermon on DVDs to hand out. I'm also going to include it in my Christmas cards this December. I had another sermon in mind, but this is the one I want for the enclosure."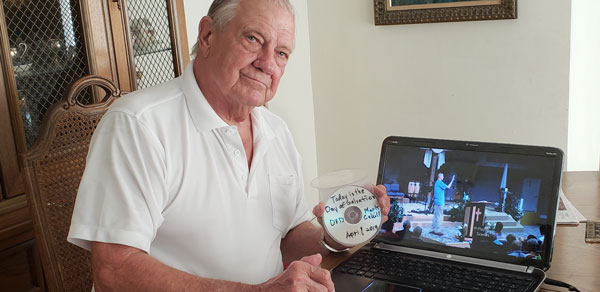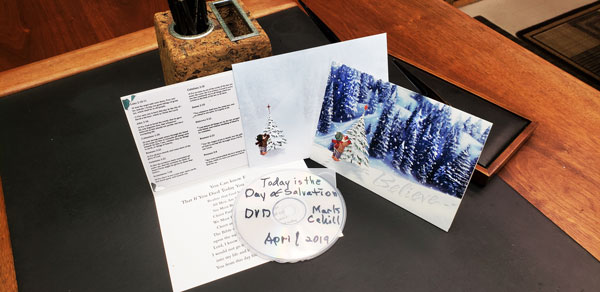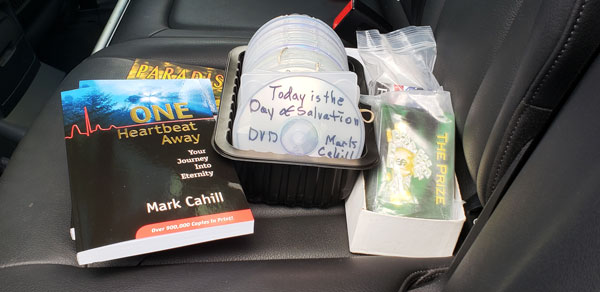 P.P.S.  Is your backseat loaded with truth?