Today is the Day of Salvation – Feedback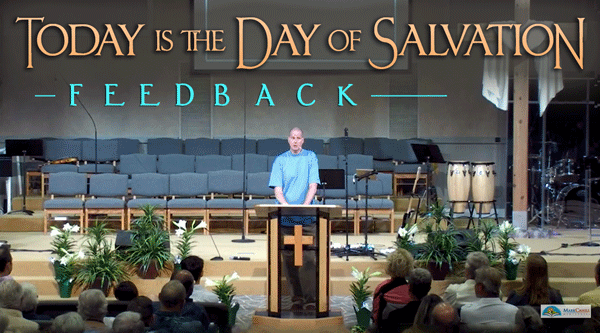 We received a lot of feedback on our new talk, Today is the Day of Salvation. Thanks for all of your responses. We are glad to hear it struck a chord with so many of you and with the people you have passed it along to. We wanted to share those comments to encourage you to share this video with others, so that more and more people might be saved! If you haven't heard this new talk, now is the time!
Here are a few of the comments we received:
WOW! What a talk! My husband and I listened to it together. Both of us are so thrilled with how you put it all together! God is thrilled, too!
Sally
_________
Hey Mark!
That was a powerful message you gave at Sanibel! It was perfect timing for us. The same day we received your newsletter, a friend of ours told us about a conversation she had that morning. Linda, a believer, helped her friend take her friend's husband to the doctor yesterday morning. He has terminal cancer and is an atheist, but he started to ask Linda questions about her faith as they were going to the doctor. Yesterday afternoon, Linda told us about the conversation, and we told her about the newsletter with the video of your message from Resurrection Sunday. Praise the Lord!!! She wanted that newsletter so she could forward it to him. We have sent it to her and are praying.
Buck
_________
Fantastic, Mark.
Thank you,
Henry D. MD
_________
I started listening to your Today is the Day of Salvation message, and it's awesome! I've been listening to you for 12 years now and have learned much about reaching people with the gospel.
Thanks, brother!
Ryan
_________
     One lady had an interesting morning shortly after she posted this video on her Facebook page:
Mark!
So this just happened regarding your video!!!!! Â 
I was watching it while at the laundromat, and a few minutes into it, I posted it on Facebook, even before I finished watching it!!  While waiting for my clothes to dry, I realized I forgot hangers, so I drove home. As I was driving through my neighborhood, I got a call from a friend who lives around the corner from me. She said,  "I've been listening to Mark Cahill's video that you just posted on Facebook, and it's perfect!!! I haven't even finished it yet, but I need to pass it on to someone, and I need you to show me how to do that!! I'm witnessing to some people at work….one is a Catholic who is having conversations with someone who is Jewish. I don't have all the answers, but this video is perfect because not only does Mark talk about Catholicism but also Judaism (among other religions). Hopefully, this will help both of them to see the truth and get saved!" 
I said, "I'm literally about to drive past your house. I'll be there in two seconds!!" And I was there in like 2 seconds!!! I showed her how to share your sermon as a link in a phone message, and she said she is going to use it as a resource, now that she knows how to share it!!  
She thanked me, and I drove home to get hangers, and then she called me AGAIN and said, "I still had ten minutes left in the video when there was a knock on my door. It was the Jehovah Witnesses!!! I've never known what to say to them, but just from listening to most of the video, I actually felt confident to witness to them!! This is amazing!!! I can't thank you enough for posting it!"  
Mark, this talk, Today is the Day of Salvation, has already been a great tool for me to use to spread the gospel. All of this happened not even an hour after I posted it! I posted it this morning, but then I realized that since every day is today, I'll continue to repost it.
God is good!!  
Linda

________
 John 4:35,36
. . . behold, I say unto you, Lift up your eyes, and look on the fields; for they are white already to harvest. And he that reapeth receiveth wages, and gathereth fruit unto life eternal: that both he that soweth and he that reapeth may rejoice together.
     We share these materials and resources with all of you for the sake of the gospel. We want the message of the Lord's great love to be heralded and published to the ends of the earth to magnify Him in every way!
Until the Nets are Full,

P.S. Here's that link for Today is the Day of Salvation for you and your friends: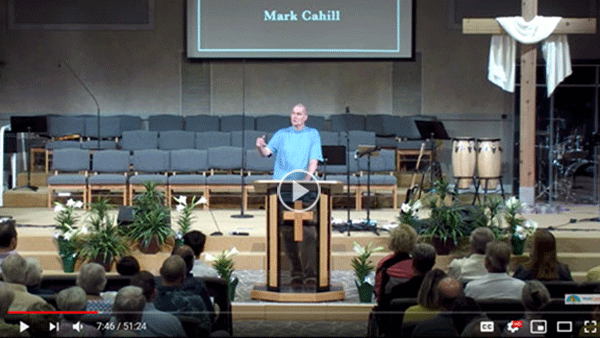 https://www.youtube.com/watch?v=rONX-bPNYZc