Today is the Day of Salvation (2020)
Everyone is thinking about the things going on around the world right now. They are waking up to what the future might hold for them. That means we have a perfect opportunity to give people truth. We want them to be wide awake to the seriousness of life, death, and eternity. Many people think they can put off decisions about the Lord until they are close to dying. But, if Jesus is the right answer when we die, then He is the right answer today.
A few years ago, I gave this talk, Today is the Day of Salvation, on Resurrection Sunday. It is great for believers and for those who don't yet believe. The talk deals with proofs for God, how the Bible is true, sin, repentance, the cross, and the Resurrection. It gives believers more ammunition for sharing their faith and gives the unsaved answers for their concerns about what happens after they die.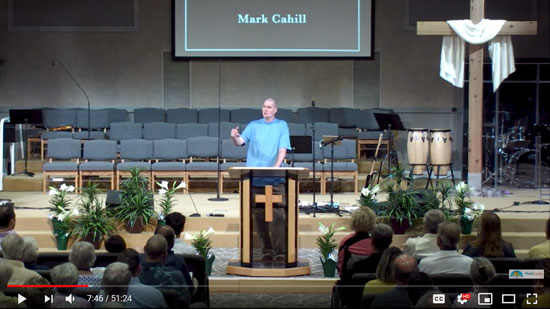 https://www.youtube.com/watch?v=rONX-bPNYZc
Here are a few comments from people who have watched the video:
WOW! What a talk! My husband and I listened to it together. Both of us are so thrilled with how you put it all together! God is thrilled, too! —Sally
_________
That was a powerful message you gave at Sanibel! It was perfect timing for us. —Buck
_________
Wow, Mark really did a great job covering all the points that an unbeliever needs to hear. —Don
_________
I started listening to your Today is the Day of Salvation message, and it's awesome! —Ryan
_________
This talk, Today is the Day of Salvation, has already been a great tool for me to use to spread the gospel. Some big things happened not even an hour after posting it! I realized that since every day is today, I'll continue to repost it. —Linda 
________
2 Corinthians 6:2
(For he saith, I have heard thee in a time accepted, and in the day of salvation have I succoured thee: behold, now is the accepted time; behold, now is the day of salvation.)
     Please pass this newsletter along to both the lost and the found. The world needs and each individual needs eternal truth as we celebrate the death, burial, and Resurrection of Jesus.
Until the Nets are Full,