The Chosen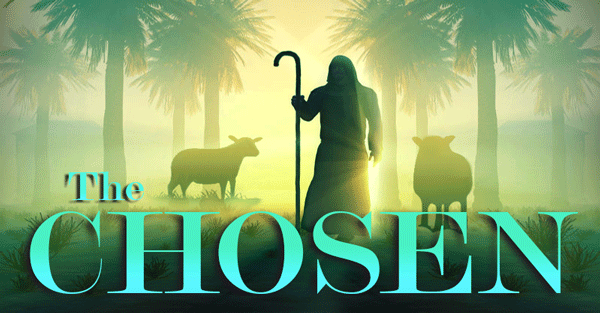 One of the ministries I really like is The Berean Call. They base their ministry around Acts 17:11 which states: "These were more noble than those in Thessalonica, in that they received the word with all readiness of mind, and searched the scriptures daily, whether those things were so." The Bereans were commended for testing the teachings of Paul to see if they were biblically sound and true according to God's Word. The Berean Call ministry helps Christians to do the same.

As I was looking around on the TBC website, I noticed that their Executive Director, Tom McMahon, has written and narrated an article about the television series, The Chosen. We have received a lot of emails about this program, some from people in favor of it and others warning about it. I think Tom did a great job critiquing it and helping us to understand what is looming behind this visual production. I guarantee that it will make you think!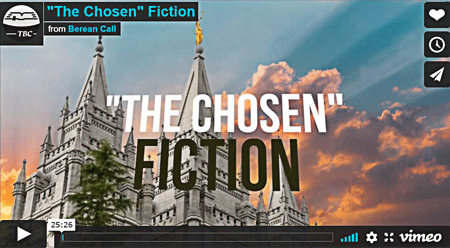 https://www.thebereancall.org/content/chosen-fiction
And, since this is a good time of year to put solid reading materials in someone's hands, check out The Berean Call website that loaded with great resources! I have read a bunch of Dave Hunt's books, both fiction and non-fiction, all of which are top notch. The Berean Call also has a ton of good information about various teachings that don't line up with Scripture, such as topics about Calvinism, Mormonism, etc. Their materials will help you and others to hone their skills of discernment.

https://store.thebereancall.org/shop
Remember to be a Berean all the days of your life!
Until the Nets are Full,

P.S. And, to help the lost come to faith, the suggested donations for our booklets have been reduced by 25%, which makes it easier for you to give them a short but well-rounded explanation of the gospel that they can read in one sitting. However, they might find themselves reading it again and again, so they can embed what the Bible is actually saying about salvation. You can find these booklets on our Specials page at the link below:

https://markcahill.org/product-category/specials/
P.P.S.  We also want to remind you that our tracts are still being offered at a reduced suggested donation.
If you are a teenager, what are you doing for the Lord at your school? If you are a parent whose teenagers attend public school, what are they doing for the Lord while they are there? Maybe they should be flooding their schools with eternal truth? That is what one fired-up teen is doing at his high school: