Straddling the Fence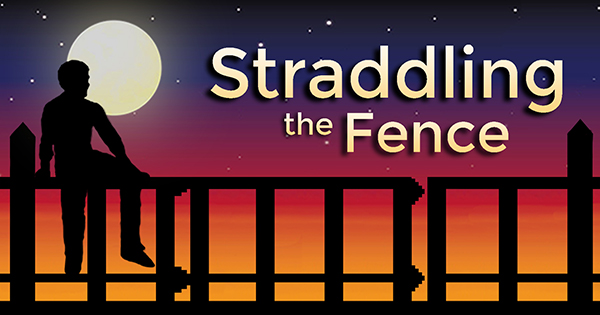 As you follow the Lord, we want to encourage and challenge you to exercise discernment. If the Bereans used the Word of God as their standard of truth, shouldn't we do the same? Should we partner with false teachers or expose them?  You decide:
Acts 17:11Â 
These were more noble than those in Thessalonica, in that they received the word with all readiness of mind, and searched the scriptures daily, whether those things were so.
Matthew 24:4Â 
And Jesus answered and said unto them, Take heed that no man deceive you.
Ephesians 5:11Â 
And have no fellowship with the unfruitful works of darkness, but rather reprove them. 
Matthew 7:15Â 
Beware of false prophets, which come to you in sheep's clothing, but inwardly they are ravening wolves.
Acts 20:29-30Â 
For I know this, that after my departing shall grievous wolves enter in among you, not sparing the flock. Also of your own selves shall men arise, speaking perverse things, to draw away disciples after them.
2 Peter 2:1-3Â 
But there were false prophets also among the people, even as there shall be false teachers among you, who privily shall bring in damnable heresies, even denying the Lord that bought them, and bring upon themselves swift destruction. And many shall follow their pernicious ways; by reason of whom the way of truth shall be evil spoken of. And through covetousness shall they with feigned words make merchandise of you: whose judgment now of a long time lingereth not, and their damnation slumbereth not.
2 Timothy 4:3-4Â 
For the time will come when they will not endure sound doctrine; but after their own lusts shall they heap to themselves teachers, having itching ears;Â And they shall turn away their ears from the truth, and shall be turned unto fables.
2 Corinthians 11:3,4Â 
But I fear, lest by any means, as the serpent beguiled Eve through his subtilty, so your minds should be corrupted from the simplicity that is in Christ. For if he that cometh preacheth another Jesus, whom we have not preached, or if ye receive another spirit, which ye have not received, or another gospel, which ye have not accepted, ye might well bear with him.
Galatians 1:8,9Â 
But though we, or an angel from heaven, preach any other gospel unto you than that which we have preached unto you, let him be accursed. As we said before, so say I now again, if any man preach any other gospel unto you than that ye have received, let him be accursed.
1 Timothy 6:3-5Â 
If any man teach otherwise, and consent not to wholesome words, even the words of our Lord Jesus Christ, and to the doctrine which is according to godliness; He is proud, knowing nothing, but doting about questions and strifes of words, whereof cometh envy, strife, railings, evil surmisings, Perverse disputings of men of corrupt minds, and destitute of the truth, supposing that gain is godliness: from such withdraw thyself.
Titus 1:13Â 
. . . Wherefore rebuke them sharply, that they may be sound in the faith;
1 John 4:1Â 
Beloved, believe not every spirit, but try the spirits whether they are of God: because many false prophets are gone out into the world.
2 Corinthians 11:12-15Â 
But what I do, that I will do, that I may cut off occasion from them which desire occasion; that wherein they glory, they may be found even as we. For such are false apostles, deceitful workers, transforming themselves into the apostles of Christ. And no marvel; for Satan himself is transformed into an angel of light. Therefore it is no great thing if his ministers also be transformed as the ministers of righteousness; whose end shall be according to their works.
Romans 16:17,18Â 
Now I beseech you, brethren, mark them which cause divisions and offences contrary to the doctrine which ye have learned; and avoid them. For they that are such serve not our Lord Jesus Christ, but their own belly; and by good words and fair speeches deceive the hearts of the simple.
1 John 3:7Â 
Little children, let no man deceive you: he that doeth righteousness is righteous, even as he is righteous.
2 Corinthians 6:17Â 
Wherefore come out from among them, and be ye separate, saith the Lord, and touch not the unclean thing; and I will receive you.
1 Thessalonians 5:21Â 
Prove all things; hold fast that which is good.
____________
     We don't want anyone to get caught up in compromise. If you love the truth, you'll hate error. If you're tolerant of error, you will not love those who stand against it. Don't be a fence sitter or one who straddles the fence when it comes to truth. Stand up for what you believe. Get on one side or the other. And remember, Satan owns the fence.
1 Thessalonians 3:8
For now we live, if ye stand fast in the Lord.
Until the Nets are Full,