Reunion – Reviews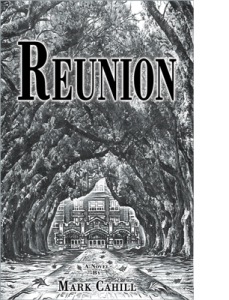 ---
"Your literature has brought to my attention new scriptures for witnessing. Yes, I know that these scriptures have always been there, and I have read them many times, but just here recently, they have been revealed to me as witnessing scriptures. They are new tools in the tool box, my friend."
— Danny G.
---
"I am a full-time chaplain down in Florida, and you have sent us a bucket load of your books couple of times now. The inmates love them! I am hoping to get more, if that's possible. We give them free to inmates here, and they almost always ask for more after they've read one of them."
— Chaplain Buddy B.
---
"Your books are so easy to read and make it so obvious that we really have no excuses for not telling others about Jesus. Love that they are packed full of examples and ideas! Thanks Mark!"
 —Vera S.
Coordinator
Pastoral Care, Evangelism, Discipleship, and Prayer
---
"I am reading Reunion right now! It is very interesting."
 Bonnie B.
---
"I love these books!! They are chock full of ways to talk to the lost. I highly recommend them!! They are easy reads, great stories, and they challenge you to step out in faith to tell others about Christ. They have truly inspired and equipped me to be able to share the Good News of Jesus Christ."
 — Yvette C.
---
"I'm enjoying your fiction book, Reunion. Thank you again for the excellent resources!"
— Beth
---
"I just finished your book Reunion and felt compelled to write and say thank you for putting together such a wonderful set of words that captured so many of the thoughts I have had over the past 20 years. As a retired soldier with 20 years in the US Army, I am a recent father of two boys (4 and 1) with my fourth wife. I definitely have had my share of sin throughout my life and have been a believer for some time now, but your book helped me to have an even more robust view of the beliefs I already have. I am going to make it a point from here on to be as open with my friends, as the book's characters: Jeremiah, Ellen, Charles, James, and Leo! Thanks so much!!"
— Keith S.
---
"Your books are powerful. They stir my passion for the lost. You are indeed touching lives for Christ. I am writing from Ghana."
— Joseph B.
(Ghana)
---
"I just wanted to thank you for all of the books and disc that you sent me. They have been a blessing to me. I have finished reading Reunion. I liked it very much. God has given you a great talent for writing. When I read one of your books, I just can't put them down. The suspense is great, and I really just have to know what is going to happen next. Once again, thank you very much for the gifts. Keep doing what you are doing. Your boldness is so inspiring and you have obviously abided in His words and are very knowledgeable in the Scriptures."
— Steven W.
---
"You challenged me to get a copy of Reunion, and I finally read it (almost a year later). A few weeks ago in our home church, an older couple shared with tears that they regret only having one child. My wife and I agreed; and we all spoke about how the world is against large families, and there seems to be a globalist depopulation agenda. 1 out 5 children in our country are sacrificed in their mother's womb to the god of convenience and choice. This makes a mother's womb the most dangerous place in the world. We currently have three girls; and every summer we take care of our former foster children, so we can have a house full at times. I haven't changed a diaper in two years, praise God! I've been looking forward to the next season of life; but a part of me felt like we should have more children, despite the fact the world is saying no to that. My house and my wallet are saying no, too, but I felt the Lord saying yes. Fill your quiver (Psalm 127:4-5). So then, I'm reading Reunion, and Jeremiah is saying he regrets not having more children. It cut to my heart. I told my wife immediately that that was the confirmation that I was looking for, and that we should continue to have more children. In the Bible, fertility was always looked at as a blessing. Well, I'm happy to announce—a month later—we found out we are pregnant! And I have you to thank for the encouragement!"
— Victor L.
---
"Just finished your book Reunion. Great book! I couldn't stop crying at the end of the book. The emotional part really got to me. I'm going to be distributing it to a lot of my friends. Keep up the good work!"
— Dan N.
---
"Mark Cahill has been used to open my eyes to the fact that it is the Lord Jesus' crown that is adorned with another jewel every time a new person has been led to Him. With Mark's help, I think a person can do more in 30 days, talking to one person per day about the way to Heaven, than an average person does their entire life combined. Mark has led me to this realization through his books. Thank you so much for Reunion. I am getting through it fast."
— Chris G.
---
"Special thanks for your book, Reunion. I enjoyed it very much. It got more and more interesting with every coming reunion!"
— Kostya
(Russia)
---
"I finally found my missing copy of Reunion that you sent me, it was very good. I especially enjoy the 'edge of your seat' ending. Thanks again for your bold witness!"
— J Barr
---
"Mark Cahill's newest book Reunion is an excellent evangelism tool. It is an interesting novel that starts out with high school graduation-aged youth. It covers multiple social issues we deal with in our country. I can't wait to get some to give out to people. They will definitely have their thought process challenged. I'm sure it will start many conversations about the biblical worldview of everyday living and hopefully draw them to know Jesus better."
— M Carroll
---
"I wanted to tell you how much I liked Reunion. I was halfway through and got up at 4:00 a.m. yesterday morning to finish it! I really enjoyed all of the "reunions." It was interesting to see the different directions that each of the characters took. Being a police officer, I identified with Charles' struggle in seeing so many fatherless children winding up in prison. I also found it interesting how you integrated Josh from Paradise into the story. That was very cool! Many blessings to you and your ministry!! Good luck on your next book. I'm sure that there will be one!"
— M Hill
---
"How clever of you to end Reunion with the 60th to the 1,000th reunion! I truly enjoyed pages 196 -197. Great preaching there.I like how you linked your Paradise novel into this story. They are two great novels written back to back. This novel is filled with interesting key facts presented in a readable way. Liked how you explained different subjects such as New Age, homosexuality, atheism, etc.  Can't wait to read the next one!"
— Z (Evangelist)
---
"I just finished reading Reunion . . . twice, no less! It's honestly one of the best books I've ever read that combines fiction, humor, drama, and the seriousness of the gospel message,all in one story. I literally couldn't put it down! The suspense was killing me! I loved all the different spiritual paths taken by the characters and the answers that I could glean for my own witnessing experiences. This is a powerful tool to strengthen Christians and challenge the lost about what they believe!"
— Linda G.
---
"Just got done reading your book, Reunion! It was great seeing so many spiritual topics and beliefs being brought up and then hearing some great, logical arguments to comeback at. The last chapter made me very much look forward to Heaven one day, but at the same time, it made me want to redeem the time here on earth to be even bolder in my witnessing so other people can be there too!!"
— Marsi D.
---
"I just finished your Reunion book and it was amazing!!!! I didn't think it could be better than your book Paradise, but it was. I would just like to say thank you because you have helped me more than you will ever know in dealing with the loss of my only child, it brings me comfort to know that I will see her again."
— D Jackson-Rabon
---
"I was given your famous book Reunion, with no charge at my summer camp, Camp Nathanael . . . no charge does not mean for free, as you explained. I also received your very helpful book, One Heartbeat Away. Mark, you have impacted my life so much this past week at camp. After my friend died in a car accident, I was angry with God for taking my friend. You helped me understand that he was not dead. You helped me understand that God had a purpose in it. You showed me a verse that will now comfort me through his death; Romans 8:10 says, 'And if Christ be in you, the body is dead because of sin; but the Spirit is life because of righteousness.' I am so grateful for everything you have done for me and all my friends at my camp. You have given us the tools to witness to others about our faith just like you. Mark, See you at the final reunion."
— S Dabe