Read, Read, Read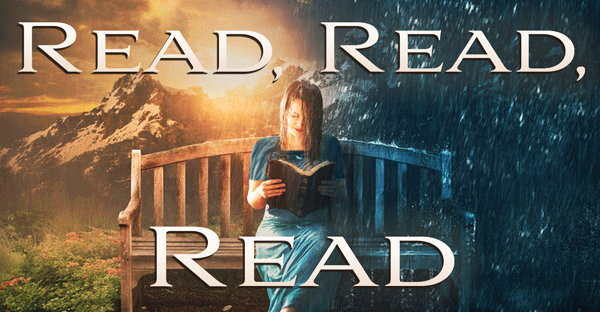 Always remember: read, read, read. However, for once, I am going to tell you to watch!
I found an interesting throwback on Dr. Carol Swain's twitter feed. I love Dr. Carol Swain. She is amazing. As a retired political science and law professor of Vanderbilt University, she has a long history of advocating for true civil rights, history, and freedoms. I have seen her being interviewed in films and on various media platforms, and I could listen to her all day!
Check out her very interesting Twitter post here: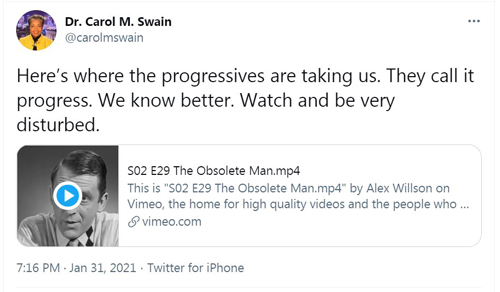 https://twitter.com/carolmswain/status/1356063908222656513
I really encourage you to watch this episode of the Twilight Zone. It is fascinating, especially since it was produced SIXTY years ago!! So much of it is relevant to what we are living through today. Your rights are being stripped away. Books are being banned. (Remember to always have hard copies of the books you like. Digital books can be erased from your device one day! Don't ever forget that.) And, the State says there is no God.
One day, they will be coming for you and me. Are you ready?
And, by the way, when I watched this video, I realized that I have not heard this much Scripture being read during a television show in a long time!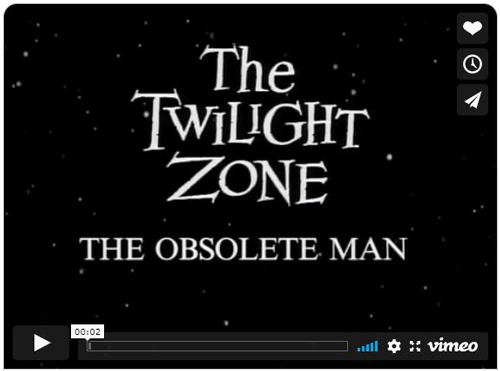 https://vimeo.com/313769282?ref=fb-share&1
1 John 2:17
And the world passeth away, and the lust thereof: but he that doeth the will of God abideth for ever.
1 John 5:11
And this is the record, that God hath given to us eternal life, and this life is in his Son.
The librarian in this episode, Burgess Meredith who also played the Penguin in the Batman series, should have witnessed to the man representing the State. None of us are obsolete. We are all going to live forever!
Until the Nets are Full,

P.S. Be careful of the echo chamber and groupthink. Stay true to the truth of God and you will never go wrong.