Reaching Beyond America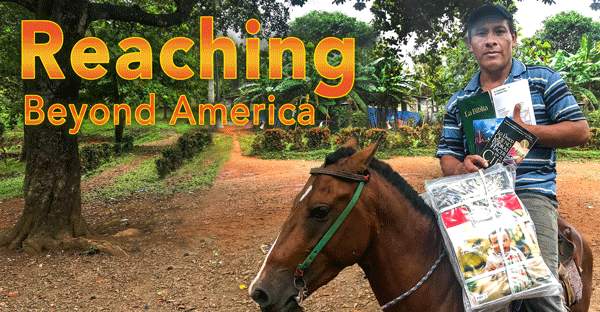 One of the fun things about Mark Cahill Ministries that you may not know is we get a lot of materials out to missionaries and churches in other countries. Here is one of the neat emails we recently received from TJ, who is doing the Lord's work in Guatemala:
My name is TJ Hanken, and I'm from Aplington, IA. I have worked with Love Packages for several years and have received and distributed thousands of your books (Spanish) in Guatemala, Honduras, Dominican Republic, Belize, Cuba, and Panama. Everywhere I go, people are so thankful for these resources. On their behalf, I want to thank you for making them available.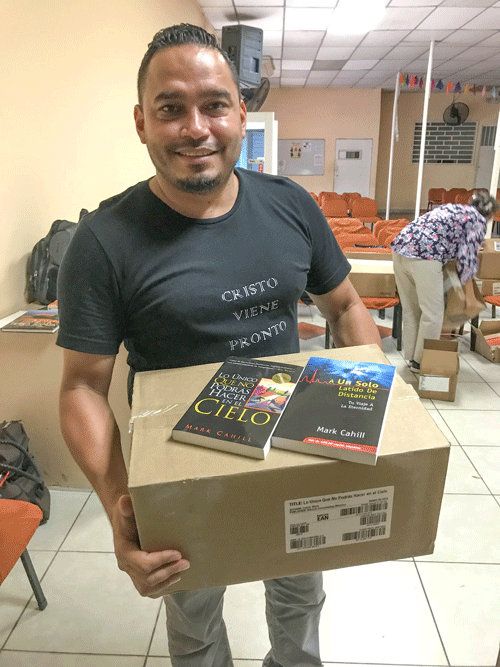 I have personally placed them into the hands of hundreds of pastors at the SETECA Bible Seminary in Guatemala City, where I have held multiple literature distributions over the years. Each Monday, pastors travel from around the country to study at SETECA. They are always my target recipients!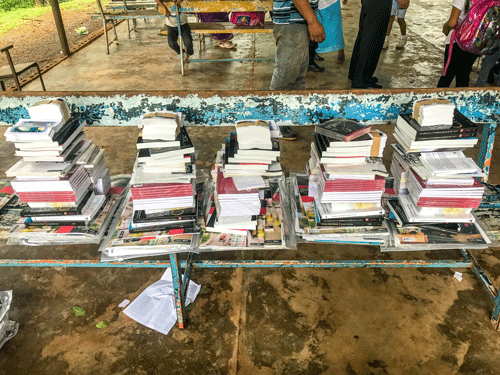 A few years ago, I sent one thousand copies each of One Heartbeat Away and One Thing You Can't Do in Heaven (Spanish) to the Coban region of Guatemala. There, pastors from two denominations worked together to establish an evangelism training program using these books. I also send copies regularly to the Chichicastenango region, where students who are enrolled in the ASELSI Pastor Training Program use them. They will receive more copies once the current shipment arrives in Guatemala later this month. Hundreds of copies have also been brought into the Chiapas, Mexico area. Only the Lord knows the impact they are having. 
_____
     We have just sent 3,300 more copies of One Thing You Can't Do In Heaven in Spanish to Guatemala through Love Packages. They have requested this quantity of books so that pastors and churches down there can be trained up to be soul winners! Here is a picture of those books before they were put in a shipping container and shipped to Central America: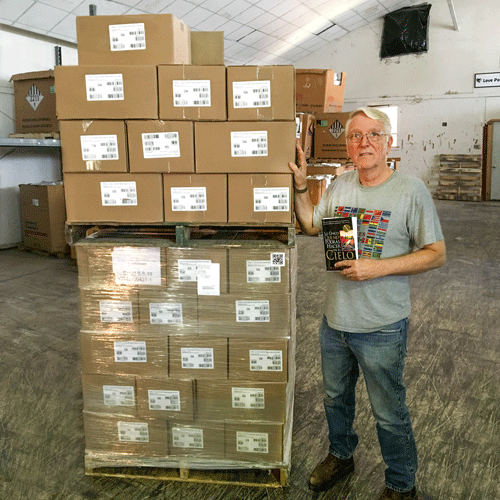 As you can imagine, printing and shipping this many books is rather expensive. Thank you. Your generosity through heartfelt giving and through donations for the products you order allow us to work on projects like this one. We are so very appreciative of your generosity to us this year. Thank you!! 
Until the nets are full,

P.S. Did you know that you are a missionary, too? God has called you to take the gospel to the corners of your world, distributing materials and preaching the gospel wherever you go — whether that's on foot, bicycle, bus, or other mode of transportation.
Romans 10:15
. . . How beautiful are the feet of them that preach the gospel of peace, and bring glad tidings of good things!
     To help you take the glad tidings of forgiveness of sins to those around you and beyond this Christmas and coming year, and to help you encourage other Christians to get excited to reach the lost, our Big Bundle is on sale for a suggested donation of $100, which is a 25% off savings. We have also combined our MP3s and DVDs together into a 10-Disc Bundle and are offering it for a suggested donation of $50, which is a 40% savings.  Both of these bundles make great gifts for your neighbors, friends, and those you meet. Just click on the link below to check out our Specials page where you can find these and several other items on sale now!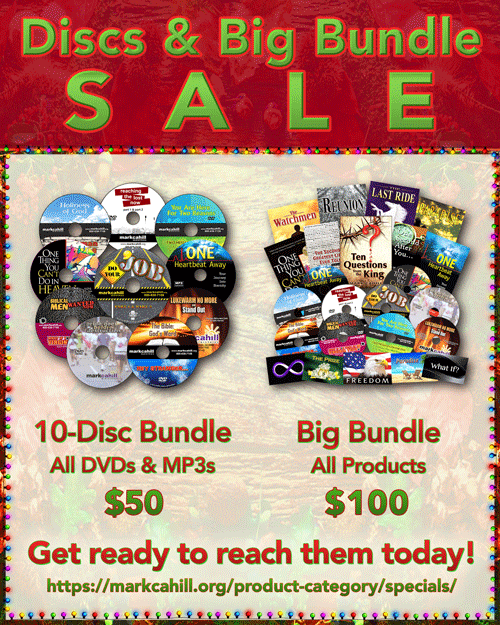 https://markcahill.org/product-category/specials/
Back to Walking in Truth