Home Alone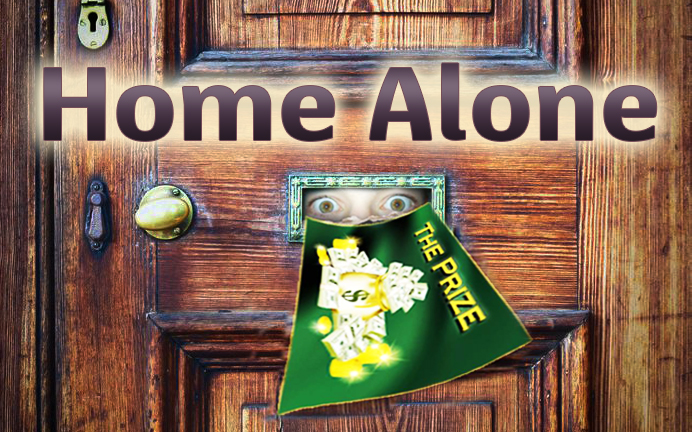 Ten-year-old Joshua found a way to obey his parents and obey the Lord at the same time. He wrote in to tell us what happened one day when he was home alone and how God used it to encourage many people:
Hi Mr. Mark,
My dad told me to share this story with you.
It started about a few weeks ago when a man came up to our door, and he was a big, tattooed man. Since I was home alone, because my parents were at work, I didn't want to answer the door. So instead, I got one of your tracks, and put it through the mail slot. After that, he looked at the track and then left.
So today, I was at a park with some Christian friends for a picnic, and I saw the exact same man!! So I overheard their conversation, and this is what they said:
"Hi, sorry, just got back from church!"
"Which church did you go to?"
"Willingdon church." (The church we go to)
"Why did you go to church?"
"Because a few weeks ago, I was at a house, and all of a sudden a track came through the mail slot. After that, I kept on reading it, and finally, I decided to go to church! I wish I could go there more, but I have to leave back home tomorrow."
The conversation continued, and I thought "GOD, you are there"and I praised him.
Anyway, that should end it now. Keep on sharing the Gospel and working for the Lord.
Blessings,
Joshua
___________
The Lord used Joshua's childlike faith to reach a lost soul as well as encourage his own evangelism. Think of the ripple effect Joshua's simple trust in the Lord had on his parents, the lost man and his friends, Joshua's friends, and his church. The Lord wants to use your childlike faith in the same ways. We must be ready to give the gospel, and the lost must be ready for that day when they stand before the Lord!
Until the Nets are Full,

P.S. Be sure to keep tracts handy by your front door, in your pocket, or in your car to have within arm's reach. You want to be able to give them to someone quickly, before they get away!