Fear or Love?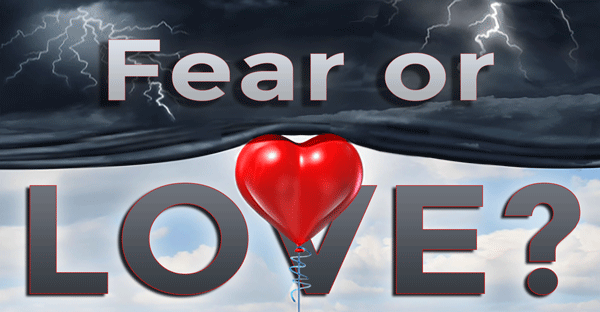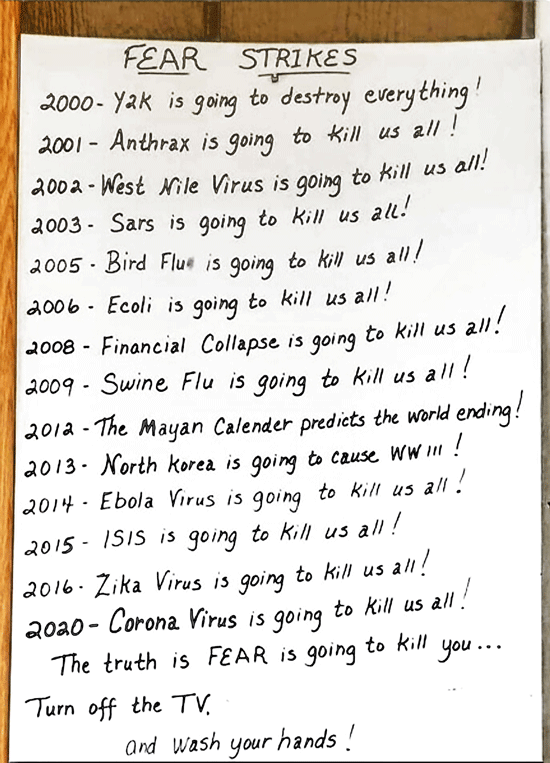 2021 . . .
2022 . . .
2023 . . .
2024 . . .
2025 . . .
Numbers 14:9
Only rebel not ye against the LORD, neither fear ye the people of the land; for they are bread for us: their defence is departed from them, and the LORD is with us: fear them not. 
Proverbs 3:25
Be not afraid of sudden fear, neither of the desolation of the wicked, when it cometh. 
Psalm 27:1
The LORD is my light and my salvation; whom shall I fear? the LORD is the strength of my life; of whom shall I be afraid?
Psalm 55:5
Fearfulness and trembling are come upon me, and horror hath overwhelmed me.
2 Timothy 1:7
For God hath not given us the spirit of fear; but of power, and of love, and of a sound mind.
     Fear or Love? Which one is going to win? Choose wisely.
Until the Nets are Full,

P.S. We received this note from Paul who witnesses wherever God plants him:
Dear Mark,
My name is Paul, and I currently live in Utica, NY. I was a missionary in Thailand for 13 years until COVID travel restrictions kept me from returning home. For the last year, I have been evangelizing here in Utica to the homeless and mentally ill, of which there are many. I do not wear a mask to show them that Christians trust in God for protection, although I wear them when necessary to ride the bus etc.
I give out Bibles, especially pocket New Testaments. I leave them daily at train and bus stations and give them to people on the street. I also pay homeless people to hand them out to other homeless people and to bring them to hospitals, homeless shelters, etc. I probably gave out 1000 Bibles in the past year.
I am writing to thank you for the case of books that you kindly sent me. I give them out now and people are taking them. You should know I have always admired your work and dedication to the Lord and read all your books as well as listen to your preaching on mp3 when I was a missionary in Thailand.
Thank you so much Mark. May the peace of Our Lord Jesus Christ and the power of the Holy Spirit be with you always.
In Christ,
Paul