Evil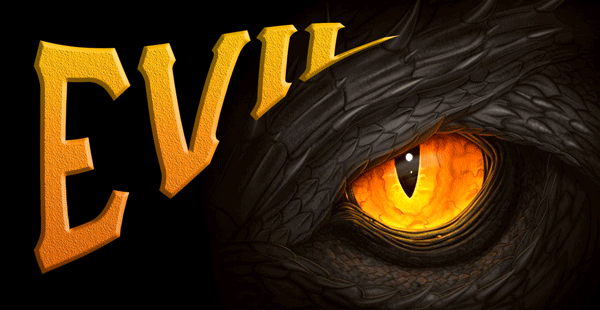 We have seen the Uvalde shootings and the Nigerian church shootings. And we see many shootings every weekend in Chicago. It is pretty obvious that gun control is the solution. Or is it?
Have you ever served in prison ministry? If not, I highly recommend it. Call your local jail or prison and ask for the chaplain. See how you can participate in a Sunday night program or in some other way. One common thing among prisoners is that they broke the law. That is why they are criminals! Do you really think one more gun law is going to stop a criminal from committing a crime? Of course not. Gun control laws are just band-aids to make people feel better about gun crime and for politicians to be able to tell people they did something about those crimes.
I remember noticing the school parking lot when I was in school. There were not only pickup trucks with gun racks in them, but those racks had guns in them! Some of the guys had just come in from hunting and with some of them, that is just how they traveled. No problem with school shootings back then. I wonder why?
Since gun control laws don't and won't work, maybe we should be asking different questions.
How about asking if the fathers of the young men who have committed some of these shootings are involved in their lives? That should always be one of the first questions we ask.
Another question to ask is how many of these shooters are getting "therapy" from the world and are on some sort of psychotropic drug? This should be one of the top two questions we ask. Sometime, do a search on the topic of school shooters and psychotropic drugs. You won't like what you find.
What is the real problem behind these shootings? It is evil. There is evil in the world, and it is not going to be leaving this world anytime soon.  .
1 John 5:19
And we know that we are of God, and the whole world lieth in wickedness.
Isaiah 5:20
Woe unto them that call evil good, and good evil; that put darkness for light, and light for darkness; that put bitter for sweet, and sweet for bitter!
Proverbs 8:13
The fear of the Lord is to hate evil: pride, and arrogancy, and the evil way, and the froward mouth, do I hate.
There is only one solution to evil. Will you give Him away to somebody today?
Until the Nets are Full,

P.S.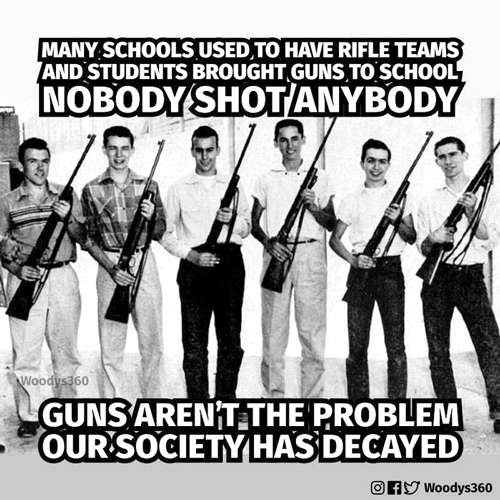 P.P.S. The printing world is upside down right now because of paper shortages and scheduling delays. So we're happy to say that our booklet, One Second After You… is back in stock! It's a great book for both readers and non-readers alike! This comes just in time for the Fourth of July weekend which is coming right up. It's also a good time to stock up for your summer witnessing as well!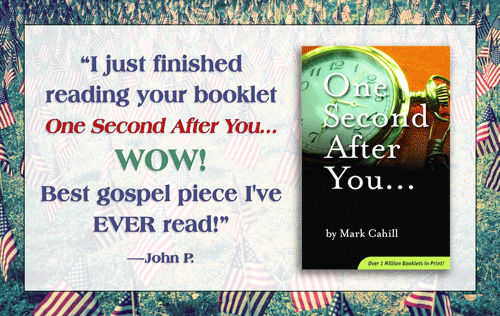 To pick up your copies of this and our other booklet items,
click on the link below:

https://markcahill.org/product-category/booklets/