Epicenter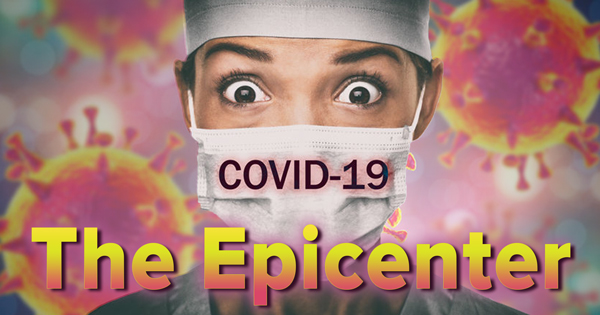 We received this note from some ministry friends who are pointing people in their area to Jesus:
Mark,
We are at the "epicenter" of the COVID-19 stuff up here in northern California (50-minute drive from San Francisco, 50-minute drive from Oakland). Our county was the first in California to impose restrictions when all this was burgeoning—employees working from home, if possible; voluntary quarantines; selling out of products due to panic; etc. This is the window of time to multiply efforts here in northern California so His gospel can save! We continue to pray for our Wuhan brothers and sisters. Theirs is truly a pandemic, but here in the US, it is just fear. God is giving us a window of time and opportunity to sow and sow.
Jeff and Katherine
1 Samuel 20:3b
. . . but truly, as the Lord liveth, and as thy soul liveth, there is but a step between me and death.
Deuteronomy 28:66Â 
And thy life shall hang in doubt before thee; and thou shalt fear day and night, and shalt have none assurance of thy life:
Psalm 88:3
For my soul is full of troubles: and my life draweth nigh unto the grave. 
     Now is a great time to be witnessing. People are thinking about life and death. Are you praying for the soul winners in China and all across the world? Are you praying for the Lord to raise up soul winners here in the US? Are you praying for the Jeffs and Katherines of the world?
How is your "epicenter" looking? Have you hit it with eternal truth yet? Are you reaching the fearful with the only true message of hope and peace?
2 Timothy 1:7
For God hath not given us the spirit of fear; but of power, and of love, and of a sound mind.
Until the Nets are Full,