Bold Witness for Christ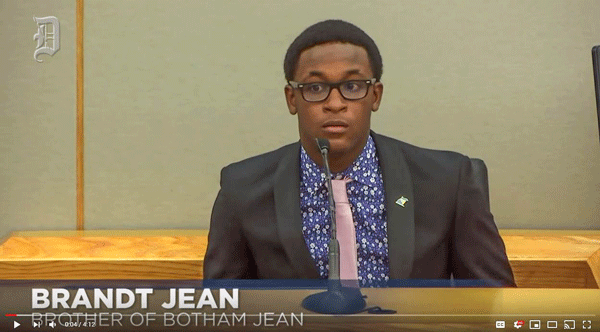 https://www.youtube.com/watch?v=qeESVLQK4hw
If a police officer shot and killed your brother, would you have this much forgiveness in you?
Bothem Jean was shot and killed by police officer Amber Guyger.  The ruling in the case was delivered last week. It's a tragedy on many fronts, but his surviving brother Brandt took his moment of opportunity to stand for the gospel. Now, the message of God's love and forgiveness are reverberating throughout social media and news outlets to reach millions with the gospel.
Not many dry eyes in the courtroom after Brandt's bold stand. The gospel is Amber's only real hope as an anchor for her soul in the days and years to come. Please pray for her salvation.
Acts 13:38-39
Be it known unto you therefore, men and brethren, that through this man is preached unto you the forgiveness of sins: And by him all that believe are justified from all things . . . .
Until the Nets are Full,