Ashamed or Unashamed?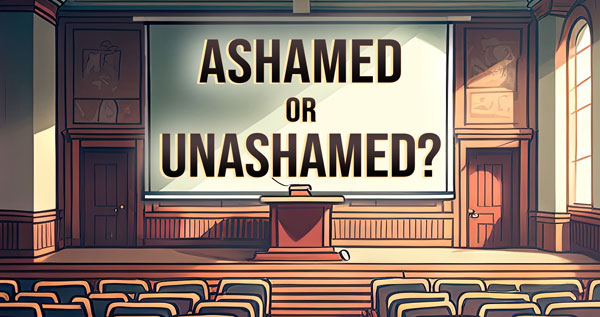 A friend of mine sent me a video of a talk that was held at Purdue University. If you just watch the first ten minutes, I think you will find it to be well worth your time:
https://www.youtube.com/watch?v=rqZBZrHiI9o
Romans 1:16
For I am not ashamed of the gospel of Christ: for it is the power of God unto salvation to every one that believeth; to the Jew first, and also to the Greek.
We need more men and women of God like these professors who boldly and unashamedly proclaim the name of Christ. Can God count you among those who are unashamed of what Jesus has done for them?
Until the Nets are Full,

P.S.  Carl is a friend of the ministry who witnesses all the time. This particular day, he ran into a busload of students and gave them all booklets. They look like a happy group!
I needed encouragement from my wife to go for it! When we were walking out of a coffee shop today, it was packed with people. A sports team and their chaperones were there. When we went out to get into our vehicle, their bus was parked right next to our truck. I finally did go on the bus, and about half the team was on it. I passed out booklets, told them what the booklet was about, and then went on the bus a second time to ask for a photo. When they found out it might be in a newsletter, all of them wanted to be in it! But as you can see, there are some gestures. I don't know what they mean. But they did get the booklet, and they heard a little bit about Jesus Christ. I had to get off the bus because some of the adults were showing up. Enjoy the photo!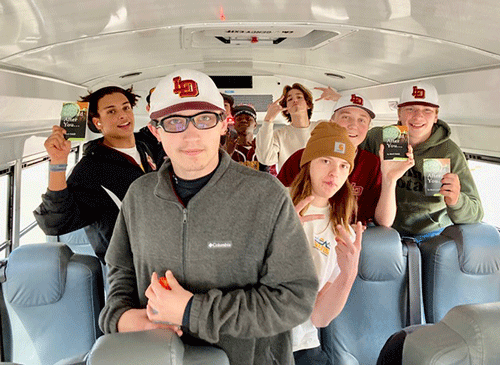 P.P.S.