"Arithmatic" Feedback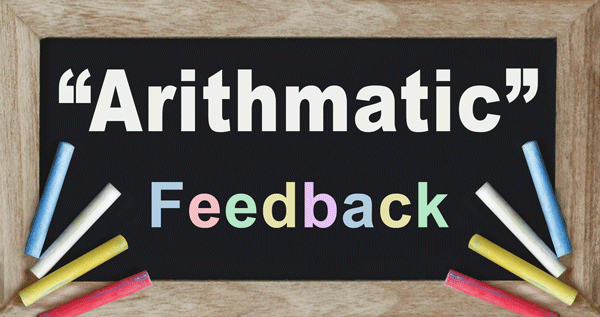 We received some interesting feedback about last week's "Arithmatic" newsletter, where we looked at some of the startling comments made by Harvard academics and the liberal left about who has parental rights over your kids. Their shocking comments drew criticism from many, not to mention criticism for also misspelling the elementary word "arithmetic."  If you missed that newsletter, you can read it here: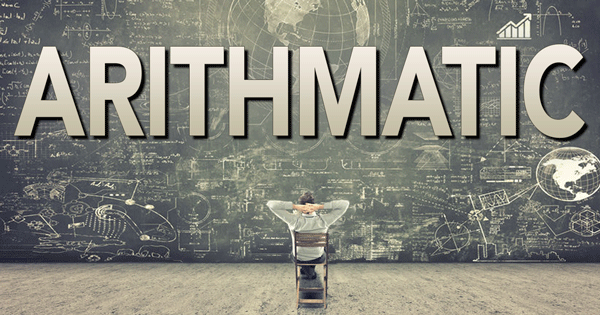 https://markcahill.org/arithmatic/
We heard back from several people who had strong opinions of their own. It's good to know that Christians and others, who have first-hand knowledge of the public educational system, recognize what's going on and are speaking up.
Mark,
I spent 7 years teaching in public middle school in California and then got my master's degree from Purdue University. For the next 21 years, I was the principal of a Christian school in Marin County, right across the Golden Gate Bridge in San Francisco. I finished up my career by teaching for 15 years in a public high school right here in Georgia.
Your input here is right on! I lay the current condition of embracing non-Christian values as normal right at the feet of turning our kids over to the ungodly to raise them. I am very concerned that we are losing the battle for the hearts of our kids. If Christian parents don't get their heads out of the sand and wake up to the moral decay they expose their children to every day, we will lose even more in this current generation.
God showed me how to share his Kingdom in public schools and stay out of trouble. I could say a lot.
My daughter is homeschooling our three grandkids, and we are proud of her for doing so.
God Bless,
Gregg M.
_____________
Hey, Mark and all,
I just wanted you to know that I am a public school teacher and agree with you 100 percent on what you wrote in your newsletter! I am thankful there are many Christian teachers in the public schools to help weed out some of the liberal trash they want us to teach.
Thanks for always providing good information in your newsletters, and thanks for all you do. I appreciate your boldness for the Lord!
Jim D.
_____________
 
Oh wow, Mark!
Thank you for sharing this article. This does not surprise me, and I do pray that this does awake many! I hope this chance [for parents] to be home with their children, when they would otherwise be at work, opens their eyes to differences in their children's attitudes and behaviors. I know many young women who said at the beginning [of homeschooling] that they didn't know how to teach their children, but all have done a wonderful job in exploring ways to be creative, and, most importantly, they did it together!
From the beginning, I was watching to see what God was doing, and I saw this whole quarantine time as God's hand in bringing families together! I know I have enjoyed it!! I have had no fear because I'm trusting that my Lord has been orchestrating the whole thing. Even as Joseph was able to say: What his brothers meant for evil . . . God meant for good.
Many Blessings,
Lorraine
_____________
 
Hi Mark,
These horrible people that want to brainwash and re-educate our children and grandchildren . . . well, despicable is too nice a word, especially when they are trying to make Christians look like the dumb ones!!! I loved the letters from the parents you included in the newsletter and hearing how they feel about homeschooling! PRAISE GOD for godly, loving parents who want to educate their children with the values and principles that our Creator instilled in us through His Word!
Very timely message right now, 
Colleen R.
_____________
 
So true, Mark,
I sent this out to three of my group lists.
God bless! Stay safe!
Marilyn
_____________
We dare not be naïve and think the world doesn't know what it's doing in trying to turn kids away from God and salvation. Here is a fascinating quote by Charles Francis Potter, a liberal and progressive Unitarian "theologian," who was the biblical advisor to the defense attorney for John Scopes in the famous 1925 Scopes trial. Mr. Potter was also one of the original 34 signatories to the 1933 Humanist Manifesto, which speaks volumes about his secular beliefs:
https://www.azquotes.com/author/46532-Charles_Francis_Potter
Thankfully, the Bible overturns and nullifies such nonsense. It holds the liberal agenda found in the educational system accountable for its worldly philosophies, as seen in the following verses:
Psalm 1:1-5
Blessed is the man that walketh not in the counsel of the ungodly, nor standeth in the way of sinners, nor sitteth in the seat of the scornful.
But his delight is in the law of the LORD; and in his law doth he meditate day and night.
And he shall be like a tree planted by the rivers of water, that bringeth forth his fruit in his season; his leaf also shall not wither; and whatsoever he doeth shall prosper.
The ungodly are not so: but are like the chaff which the wind driveth away.
Therefore the ungodly shall not stand in the judgment, nor sinners in the congregation of the righteous.
Colossians 2:8
Beware lest any man spoil you through philosophy and vain deceit, after the tradition of men, after the rudiments of the world, and not after Christ.
Deuteronomy 4:10
. . . Gather me the people together, and I will make them hear my words, that they may learn to fear me all the days that they shall live upon the earth, and that they may teach their children.
Joshua 24:15
And if it seem evil unto you to serve the LORD, choose you this day whom ye will serve; whether the gods which your fathers served that were on the other side of the flood, or the gods of the Amorites, in whose land ye dwell: but as for me and my house, we will serve the LORD.
Hebrews 2:13
And again, I will put my trust in him. And again, Behold I and the children which God hath given me.
Proverbs 4:1,2
Hear, ye children, the instruction of a father, and attend to know understanding. For I give you good doctrine, forsake ye not my law.
Ephesians 6:4
And, ye fathers, provoke not your children to wrath: but bring them up in the nurture and admonition of the Lord.
_____________
It's critically important that we strive to raise our kids in the fear and admonition of the Lord. The world and its philosophies are passing away, but the truth of God stands settled, now and for all of eternity.
Until the Nets are Full,