Testimonials
"I live in Durban, South Africa. I was born into a Christian family. I am an avid reader and have over the years read many thousands of books but have never read one as informative, encouraging, and challenging (apart from the Bible) as yours. It has changed my perspective of the Christian approach to evangelism. I intend to buy many copies of this book and give it to everyone I know (and don't know) so that they too can be challenged when confronted with the truth! I thank God for you and I hope that when you plan your travels, you would have my country in mind."
J Samuels, South Africa
---
"I was so foolish so far in my life without knowing the true God and eternal life. One Heartbeat Away, Your Journey into Eternity has opened my eyes to know the truth about God and eternity. I want to learn deep in God's Word and to became child of God to inherit the kingdom of God. So many years I went to so many holy temples, and did all welfare to the poor in order to get place in heaven, but after reading this book, I came to know that all these things will not take a person to heaven. We give all the glory and honor unto God."
Mr. Chundren, India
---
"I finally found my missing copy of  Reunion that you sent me, it was very good. I especially enjoy the 'edge of your seat' ending. Thanks again for your bold witness!"
 Jonathan B.
---
"I have taken to your great book which is One Heartbeat Away. your journey into eternity. What a great book it is! It is a great pearl for me. I have studied it very carefully. I have known many and many great deeper truths from that book I have never seen from such kind of a book in my life. I pray for you and praise and thank the Lord gave to you a great burden of heart about the lost human race."
P.J. S., India
---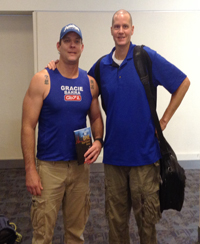 "Really enjoyed meeting and speaking with you today. This life, the twists and turns have been and continue to be so interesting. I believe that people cross into our lives for reasons. Often, the reasons are not immediately revealed. Although in meeting you, I believe that at least one of the reasons is evident for me. The topic of your writing is one that I will thoroughly enjoy and look forward to learning more regarding your research and conclusions. Thank you again for the book!"
Stephen S.
---
"If I could get atheists or agnostics to read only one Christian book (other than the Bible), I would give them One Heartbeat Away. I plan to use it as a tool to give people who are "on the fence" in their faith. I plan to "loan" it to them and then discuss it with them when I come to pick it up or they return it."
 Greg W.
---
"If you remember, I met you today morning at Kensington MARTA station . . . the book you gave me One Heartbeat Away. is really amazing. I can't stop reading that. Thank you."
Rasanga S.
---
"Mark Cahill's newest book Reunion is an excellent evangelism tool. It is an interesting novel about youth high school graduation age. It covers multiple social issues we deal with in our country. I can't wait to get some to give out to people. They will definitely have their thought process challenged. I'm sure it will start many conversations about the biblical world view of everyday living and hopefully draw them to know Jesus better."
M Carroll
---
"Have to say, I just finished reading your second book, and was absolutely astounded and amazed. Anyone, Christian and non Christian needs to read One Heartbeat Away. Phenomenal book. I have 0% doubt of anything in my faith and I am amazed by some of the experiences you talk about. Thank you, Mr. Cahill, keep up the good work!"
B Walker
---
"I wanted to tell you how much I liked Reunion. I was halfway through and got up at 4:00 A.M. yesterday morning to finish it! I really enjoyed all of the "reunions." It was interesting to see the different directions that each of the characters took. Being a police officer, I identified with Charles' struggle of seeing so many fatherless children wind up in prison. I also found it interesting how you integrated Josh from "Paradise" into the story. That was very cool! Many blessings to you and your ministry!! Good luck on your next book…I'm sure that there will be one!"
 M Hill
---
"Mark, we met at Yellow Daisy Festival at Stone Mountain. My 16-year old daughter had been killed in a car accident by a drunk driver earlier that year. I just finished your Reunion book and it was amazing!!!! I didn't think it got get better than Paradise but it did. I would just like to say thank you because you have helped me more than you will ever know dealing with the loss of my only child it does bring me comfort to know that I will see her again.
D Jackson-Rabon
---
"I was so enthusiastic to read your book on Saturday, especially after personally meeting you, that on my first leg on my return flight to Hawaii I actually read your book Paradise from front to back! I must tell you that I really enjoyed reading "Paradise"! I loved the "Easy Reading" of this book. The way you capitalized "He" and "Him" throughout the book caught my attention. The mixing of the Hawaiian language also was genius! You kept my attention the whole time and left me wanting to read more! By the way, the decision I made a long time ago was to go to the real paradise!"
Tom M.
---
"I was saved a couple of years ago, but I was still confused about evolution and creation, and even though I knew the Bible said we were created, I still needed more evidence. That chapter [One Heartbeat Away] on creation vs. evolution explained EVERYTHING to me!! I totally get it now, and it's helping me to explain it to the other guys!! THANK YOU!!"
Patrick
---
"I was lost and on the highway to hell until I read Mark book One Thing You Can Do in Heaven.  Jesus spoke to me through him. I was breaking every commandment in the Book, and gave my life to Jesus and was baptized last Sunday.
"I bought One Heartbeat Away where I again gathered some great talking points, and recently gave my testimony to a close friend, telling him we are both one heartbeat away from Judgment Day. . . The title of the book says it all.
M. Morgan
---
"One Heartbeat Away is the most all-encompassing book I have ever read to simply answer every question a non-believer could have.
Ann H.
---
"One Thing You Can" Do in Heaven has ruined me for the passive Christian life…praise God!
Brian W.
---
"If I could get atheists or agnostics to read only one Christian book (other than the Bible), I would give them One Heartbeat Away.
"I plan to use it as a tool to give people who are on the fence in their faith. I plan to it to them and then discuss it with them when I come to pick it up or they return it.
Greg W.
---
"This resource can reach a broader range of people than almost any I've come across: young, old, kind, or cruel. Solid truth presented in a challenging, readable form.
"We truly believe this book (One Heartbeat Away) helps patients leave our office with their spiritual eyes open. We'll soon be ready for 1,500 more.
S Kirkham
---
"I just finished reading your new book One Heartbeat Away keep the presses running! This book is a must to have ready to give a person who is searching for the most important answer…where will you be after you leave this planet."
"My pastor doesn't read a lot of books other than The Book, but he read One Thing You Can Do in Heaven in one sitting.
"And although he has always been encouraging our church to go and tell, he is on fire in a way I've never seen before and he is referencing this book often in his messages.
R Brothers
---
"I have talked to more people than I could count about Jesus and have helped to start a revival in my school with the help of your words on witnessing."
"I'm not ashamed to talk about Jesus anymore and I make it a priority to talk to at least one person a day about Him."
Ricardo N.
---
"Alongside the Bible, your amazing book on evangelism is one of the two BEST books I have ever read . . . To see what it has done in my life blows me away I have never been so excited about a book!!!"
Erika W.
---
"I saw you speak . . . and I was compelled to get your books and start reading; something I really don't like to do."
"After reading the first chapter in One Heartbeat Away I had to stop and get to sharing."
"Thank you for a wonderful book and thank you for being a strong example."
Michelle C.
---
"After reading One Thing You Can't Do in Heaven (which I read in one night, might I add it was awesome!), I was inspired to go out in the community and spread the word of God!
"In one night I talked to 38 people, not including my parents, brother, and next-door neighbors about the word of Christ. It was AMAZING! I used all your brilliant witnessing tactics, and all of them worked!"
B Curtis
---
"The book you gave me (One Thing You Can't Do in Heaven) I have read cover to cover in the last 7 hours, only stopping to eat dinner, check in at the hotel and tell my fiance about it."
"I feel that my answer is now forgiven, where in the past I have felt condemned but trying to receive the gift of salvation."
Todd J.
---
"I just finished [One Heartbeat Away]. Thank you for changing a science teacher's point of view from evolution to the fact that there has to be a Great Creator!"
Adam
---
"I read through the book in two days
"This is an incredible resource for anyone wanting a solid foundation from which to personally share their faith, and it is a great giveaway for the lost."
C Walker
---
"I read your first book last summer and shared it with some of my close friends. It radically changed us forever. So when the new book came out, we jumped on it. It is at least as awesome as the first.
"Great work Mark, thanks for your time, effort, and boldness and sharing with the lost, and equipping the saints."
Michael (age 17)
---
"[One Thing You Can't Do in Heaven] is probably the best book I have read on witnessing.
"I have done the FAITH program and the Way of the Master but to put it all together, like you did in this book, is amazing. I am getting a bundle for my prayer group and I would like to do a class on the book at my church."
Mike S.
---
"I am an atheist and as such I was a little timid to read [One Heartbeat Away].
"In the first few chapters there were a lot of arguments that I honestly knew I couldn't refute and that's a first. I don't mean to brag but I'm usually pretty good at arguing my case.
"It was nice to see a religion supporter debate on the plane of logic as opposed to just relying on don't need to prove anything as long as I believe it."
Brandon H.
---
"One Heartbeat Away is an AMAZING book and I really recommend reading it! It is a powerful tool/resource to use in leading your friends to Christ!"
S Bruce (age 15)
---
"One Thing You Can't Do in Heaven has changed my life . . . Students from ONE NIGHT are still talking about the principles they learned and most importantly applying them!"
Sarah M.
---
"Great book! It uses apologetics as a means for evangelism instead of just swinning an argument."
I've read several books on apologetics but, until now, have not had any that really contained all of the points that I thought were exceptional AND were in a really readable format that also has a strong gospel message.
"I own two Christian bookstores and will be recommending your new book to everyone who knows someone who is a skeptic."
B Venable
---
"Just want you to know that I loved the way you wrote this one (One Heartbeat Away). Written specifically for the lost and searching, but with a style that equips the believer in solid Christian apologetics, this book is a real one-two punch. Also, the title is BRILLIANT!"
S Kalman
---
"Having been raised in the Mormon cult, I've been searching for an effective witnessing tool to reach my family. Mark Cahill's One Heartbeat Away is just such a tool! My Mormon parents were the first to receive a copy."
A Mehlisch
---
"Since reading your book, I have had a burning inside that won't let me be still. I feel an urgency to share the gospel. It has given me even more of an eternal perspective than I had before . . . I am constantly in prayer and looking for opportunities to share with someone."
K McDonald
---
"I wish I could hand this book out as a tract by the hundreds. The information in the first three chapters is an excellent tool for the Christian to use while witnessing. Thank you."
S Lester
---
"So far [One Heartbeat Away] has strengthened my faith and reinforced the fact that there is a heaven and hell. I don't see how anyone can read this book and not see that there is a creator GOD, who sent his Son to die for the sins of the world. It is the best apologetics I have seen or read."
"Keep up the great work Mark!"
N Williams
---
"The Lord has blessed you with a gift of motivation, inspired by a real urgency and tempered with a love for His own."
"Wow! I think your message is vital to the Church."
Lauri P.
---
"Thank you for your book One Heartbeat Away. I was truly impacted by the results of the pulmonary surgeon's interviews with people who had died on the operating table and had been revived again. It is very troubling to me that about half of those who had a near death experience saw hell.
"The thought of so many people seeing hell will continue to be a vivid reminder to me to witness whenever I am able."
Pastor B
---
"One Thing You Can't Do in Heaven is a 'must read' for every Christian."
Robert C.
---
"During a recent Sunday evening service at our local corrections facility, one of the inmates declared: When I started reading [One Heartbeat Away], I doubted that there was a God. After reading over 20 pages, I now believe in God. He said that another inmate had stolen his, and he asked for another copy. Thank you for providing this resource."
D Brauer
---
"I love the way you put things, simple . . . I am sometimes so passionate about Christ that I intimidate people, but giving away this book helped me play the supportive role instead of the lead. Your book walks them right down the path, handling all the excuses, tangents, and questions. Thanks for keeping it simple and on point. We all are One Heartbeat Away
S Gallagher
---
"[One Heartbeat Away] explained to me all of my questions about afterlife and eternity itself. Yes, that book has become my journey into eternity. I find it fascinating to go over its pages."
Vivianna
---
"I cannot recall how many people I have witnessed to, but I can tell you that in EVERY situation, I use the Word of God and the material covered in Mark Cahill's book!
"One Thing You Can't Do In Heaven and One Heartbeat Away are two must have books for all Christians who have the burning passion and zeal for evangelism."
R Klave
---
"One Heartbeat Away is a great book that gave me more confidence when dealing with my more skeptic friends. We all have friends that, regardless of the change in our lives and the strength of our own testimony, just can't grasp the concept of a loving, all powerful God.
"Thanks Mark, for taking the time to research and write such a powerful tool to help win the world for Christ."
J Creed
---
"Immediately after reading One Heartbeat Away, a powerful sense of urgency to witness has been placed in my spirit. I have a renewed compassion for people's souls to be saved, and am now willing to carry this burden for their salvation."
Homer, AK
---
"My 78-year-old mother professes to be a Christian, but I felt that she still didn't understand salvation. She was looking for something to read, and I recommended your book, One Heartbeat Away. She finished it in two days, loved it, and now understands the purpose of Jesus's life and death. Thank you for writing your book in such an easy-to-understand tone!"
C Northcutt
---
"In November of 2004, I heard Mark Cahill speak. I quickly read One Thing You Can't Do in Heaven twice. His new book One Heartbeat Away is more faith and courage nutrition and is evidence that the Holy Spirit is using Mark Cahill in advancing the mission of Jesus Christ."
V Costa
---
"I just finished reading your book and will be placing an order for 5 books to share with co-workers . . . Your book is thorough, relatable, and practical in answering many common questions and obstacles for persons inquiring about Christianity and the Bible.
"I am excited about the new work of grace in my heart as I have understood with fresh conviction of the reality of hell and the need for everyone to be warned and genuinely invited and persuaded to embrace the Gospel."
D Groff
---
"Just got done reading your book, Reunion! It was great seeing so many spiritual topics and beliefs being brought up and then hearing some great, logical arguments to comeback at.
"The last chapter made me very much look forward to heaven someday, but at the same time, it made me want to redeem the time here on earth to be even bolder in my witnessing so other people can be there too!!"
Marcie D.
---
"Oh, Mark, how clever of you to end REUNION [with] the 60th to the 1000th reunion! And I truly enjoyed pages 196 -197. Great preaching there.  I like how you linked the Paradise novel into it.  Two great novels back to back.
"I really enjoyed this novel filled with interesting key facts in a readable way. Liked how you explained different subjects such as New Age, homosexuality, atheism, etc.. Can't wait to read the next one!"
Zachary (evangelist)
---
"One Thing You Can't Do In Heaven changed my life. I had been praying and asking the Lord to help me learn how to win souls. Your book was an answer to that prayer. I tell people, 'Next to salvation, that book was the 2nd best thing that ever happened to me'! I am now a nursing home evangelist and have seen dozens of elderly people, who were at the brink of hell, be saved!"
S Hendon
---
"I am a Kenyan. I lost my father this year and was going through a hard time with pain of dealing with his death. My father was born again though. I walked into a bookstore one week ago. I saw ONE HEART BEAT AWAY. Just what I needed! Finally I was going to get an answer as to why daddy?
"Now I know it was not JUST about my father but for me as well. God had a reason for this. After reading your book I have decided to follow Jesus and accept him as my personal Savior."
J Ochieng